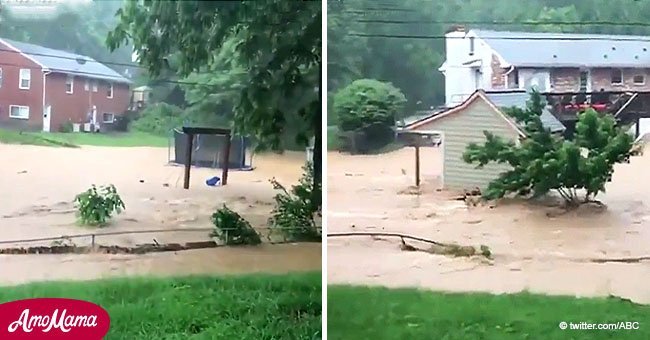 Subtropical storm Alberto makes landfall in horrific video
Virginia is currently struggling with the aftermath brought about by subtropical storm Alberto. The storm swallowed parts of the state with raging water causing the citizens to evacuate their homes.
A sudden burst of rainfall and flash floods engulfed certain areas of Virginia. ABC News shared a video revealing the damages caused by the calamity, particularly in one of the neighborhoods in Cave Springs.
Aside from Virginia, Maryland had also been affected by the floods. A U.S. Air Force veteran and Maryland Army National Guard member named Eddison Hermond has been reported missing for over a day.
The 39-year-old native of Ellicott City was said to have been dragged by the waters, according to a report from ABC News.
Lt. Col. Charles Kohler, a spokesman for the National Guard, told the news station that Hermond is a sergeant and his main assignment is in the training department at the Campe Frettard Military Reservation located in Reisertwon.
Kohler revealed that Hermond was not tasked with any responsibility during the time he went missing. He also did not have any duties over the weekend.
For a decade, Hermond was on active duty in the Air Force. He took a rest for three years and in 2009, he went ahead to enlist himself in the National Guard.
Kohler revealed that he and his colleagues had already sent their prayers to the missing sergeant and his family.
On another note, another video went viral amid the recent events involving the subtropical storm. Max Robinson uploaded a video on Twitter showing the effects of the flood in his area.
He also created a GoFundMe page to ask help from others for himself and to for the other locals in his community. They will use the compiled donations to rebuild all the infrastructures that had been ruined by the storm.
At present, he has raised almost $3,500 with a total goal of $12,000.
Please fill in your e-mail so we can share with you our top stories!