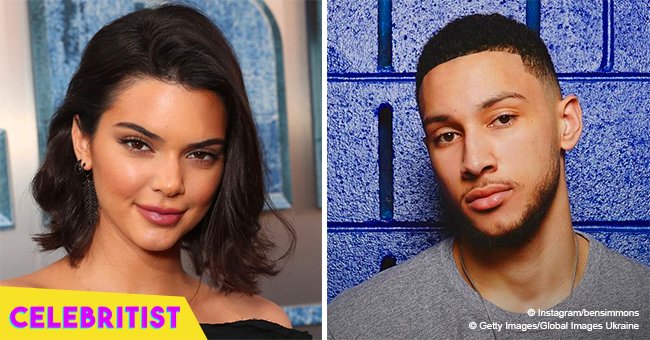 'Page Six': Kendall Jenner is reportedly dating another NBA star, Ben Simmons
Kendall Jenner has been linked to professional basketball players Jordan Clarkson and Blake Griffin before. Now rumor has it that she is dating Philadelphia 76er Ben Simmons. If this is true, then the model has a thing for basketballers.
Kendall Jenner is probably the most private member of the Kar-Jenner clan, and especially when it comes to dating. She hardly lets the world know her business and also rarely brings guys she is dating to the family reality show. Her private life is therefore plagued with rumors.
Who is the supermodel dating these days? Page Six sources have their money on Philadelphia 76er Ben Simmons. One source said the pair was spotted this week on a lunch date at the Beverly Hills Hotel while another said that Jenner, 22, and Simmons, 21, were seen last week in Manhattan with a group of friends at the clubby Bowery restaurant Vandal.
"Security measures seemed to have been taken to ensure Kendall and Ben enjoyed their night hassle free. They were smiling the night away with their friends."
Before the Jenner connection, Simmons was linked to singer-songwriter Tinashe, 25. He also dated women's basketball player Dylan Gonzalez from June to November 2017.
Not so long ago, Jenner's sexuality was in question when she was rumored to be dating ASAP Rocky, a rumor she addressed in her Vogue interview.
"I don't think I have a bisexual or gay bone in my body, but I don't know! Who knows?! I'm all down for experience — not against it whatsoever — but I've never been there before. Also, I know I have kind of a . . . male energy? But I don't want to say that wrong, because I'm not transgender or anything. But I have a tough energy. I move differently. But to answer your question: I'm not gay. I have literally nothing to hide. I would never hide something like that."
Well, time will tell if these two are actually dating.
Please fill in your e-mail so we can share with you our top stories!