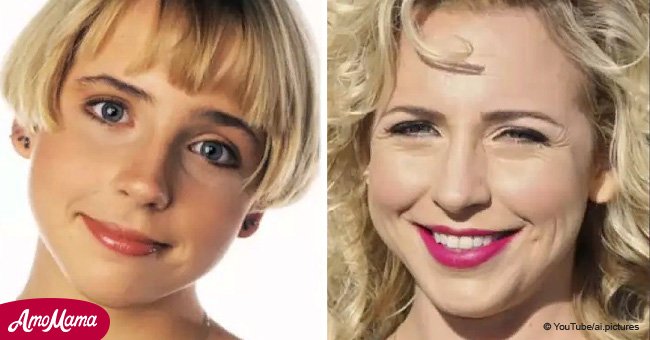 Roseanne's 'devastated' TV daughter speaks out after cancellation
'Roseanne's' oldest screen 'daughter' opens up about her feelings
In the aftermath of the debacle surrounding Roseanne Barr's controversial tweet on the 29th of May 2018, her screen daughter, Alicia Goranson has shared her reaction on social media, reported Deadline.com.
Goranson played Becky in the original 'Roseanne' series and was back on the cast for the 2018 revival. Following Barr's Islamophobic, racist tweet targeting Valerie Jarrett, a prominent aid in the Obama administration, the President of ABC Entertainment, Channing Dungey, announced the cancelation of the show.
Dungey declared that Barr's tweet expressed views that were repugnant, offensive and incompatible with the Network's values.
Goranson was shaken and saddened by the cancellation of the series posted and posted on Twitter that she is "devastated by the cancellation."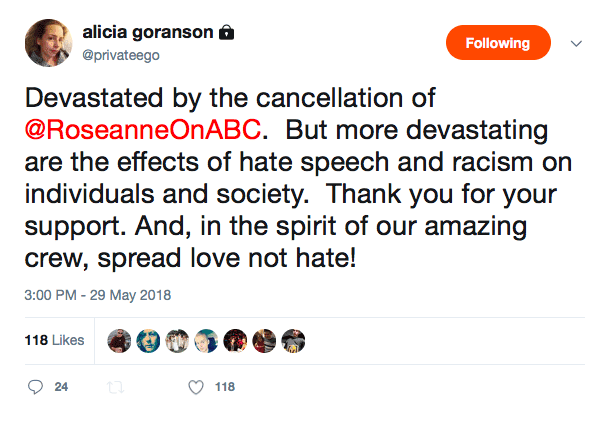 Alicia Goranson
"But more devastating are the effects of hate speech and racism on individuals and society."
Goranson thanked the fans for their unwavering support and asked them to be instrumental in spreading love, not hate, in the spirit of the show's cast and crew.
Other "Roseanne" cast members spoke out against Barr's tweet. Among them were Sara Gilbert, Michael Fishman, and Emma Kenney.-
Gilbert labeled Barr's tweet "abhorrent", Kenney declared herself "hurt, embarrassed and disappointed," and Fishman called the tweet "reprehensible and intolerable."
Even though Barr apologized to Jarrett, and 'the American people,' Kenney said that she found Barr's comments "inexcusable."
Barr deleted her tweet, but not before it caused irreparable damage to her reputation and her career. "Muslim brotherhood & planet of the apes had a baby = vj," she wrote, indicating Jarrett's on a tweet airing a conspiracy theory about the Obama administration.
Please fill in your e-mail so we can share with you our top stories!