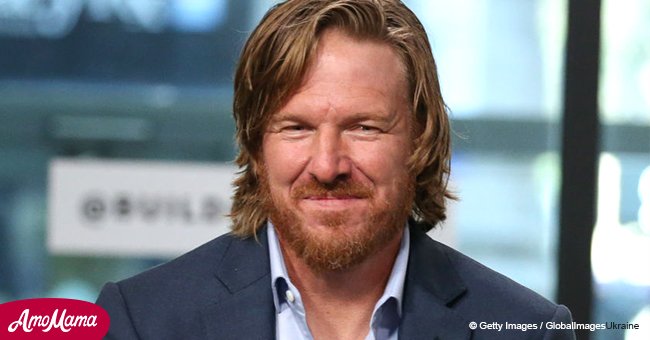 Chip Gaines pens a sweet poem to his wife on their 15th wedding anniversary
Chip and Joanna Gaines, creators of TV shows like Fixer Upper and Behind the Design, celebrated their wedding anniversary this week.
Chip wrote a poem! He took to Twitter and showed his followers how much he appreciates and loves his wife of 15 years. The poem received more than 30,000 likes in less than a day.
'15 years, where'd they go, 15 years, I'd like to know, 15 more, to God I pray, 15 more just to make her day. Happy anniversary sweet girl!'
Chip Gaines, Twitter, May 31, 2018.
As reported by Pop Culture, the couple met while Joanna still worked at father's auto shop, and they exchanged wedding vows in 2003. Joanna is pregnant with their fifth child.
Their eldest son, 13-year-old Drake, was born in 2005, followed by sister Ella in 2007. They welcomed Duke in 2009 and their youngest daughter, Emmie Kay, was born the following year.
In an interview with People two years ago, Joanna joked that Chip had a "stalker crush on [her] for a year and a half," and added that it wasn't love at first sight for her.
"Match made in heaven is not the term you would use to describe us. But when we mixed our personalities together, it created a spark," she explained.
They created Fixer Upper for HGTV in 2013 and enjoyed the show's success for five years before announcing its cancelation for April 2018.
The couple explained that they need to focus on their family again, especially with baby number five on the way, but fans haven't seen the last of them yet.
The Gaines' recently opened a restaurant called Magnolia Table, and Joanna's cookbook of the same name was released last month.
They will continue to buy and renovate homes under their Magnolia Design and Construction company and will be launching a new range called Magnolia Kids soon.
Please fill in your e-mail so we can share with you our top stories!