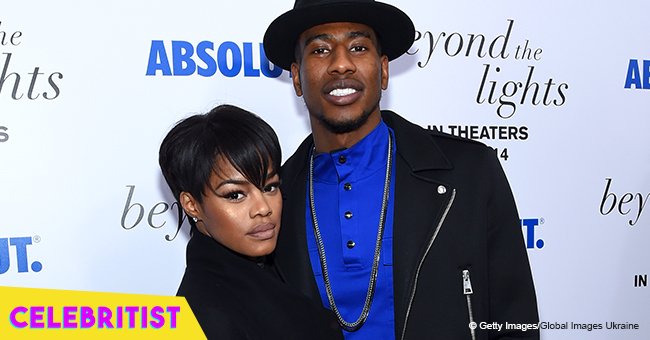 Teyana Taylor's husband addresses rumors of cheating on wife with Drake's alleged baby mama
A rumor that the mother of Drake's 'secret' child had relationships with multiple celebrities made rounds on the internet. One such celebrity responded to the allegations.
NBA player Iman Shumpert disclosed on social media that his relationship with the alleged mother of Drake's child, Sophie Brussaux, took place before he knew his wife, Teyana Taylor.
Shumpert's response came after the rumor about Brussaux multiple affairs surfaced.
As tweeted by a social media user, Daddy Dead Eyes, Brussaux had simultaneous sexual relationships with Drake, A$AP Rocky, James Harden, Iman Shumpert, and Beyonce's backup dancer.
As reported by Bossip, sources said that Drake quietly paid to Brussaux for taking caring of his 'son' Adonis. The report came after rapper Pusha T alleged in his song The Story of Adidon that Drake was a deadbeat father.
Although the other alleged celebrities have not spoken their piece on the accusation, the NBA player wasted no time to clear his name by posting a text-based image via his social media account.
He firmly stated that the timeline of his relationship with Brussaux was way before he met his wife Teyana. He vehemently denied any accusations of him cheating on his wife.
Shumpert hit back at the rumors by attacking the rumor mongers and said that people were just trying to make a non-story happen. He established that there was no truth in the accusation, as reported by BET.
Shumpert deleted his post from his account soon but a screenshot was taken and uploaded by The Shade Room.
However, followers of Shumpert did not buy Shumpert's confession. One follower, Brooke Ashley, tweeted that she Shumpert must've definitely cheated since he is part of a new scandal every other day. She sympathized with Teyana.
Another follower, T'Chakra, posted a meme where actor Zach Galifianakis was busy calculating. He suggested that Shumpert must've cheated since the timeline of the scandal and the courtship between him and Teyana overlapped.
Please fill in your e-mail so we can share with you our top stories!