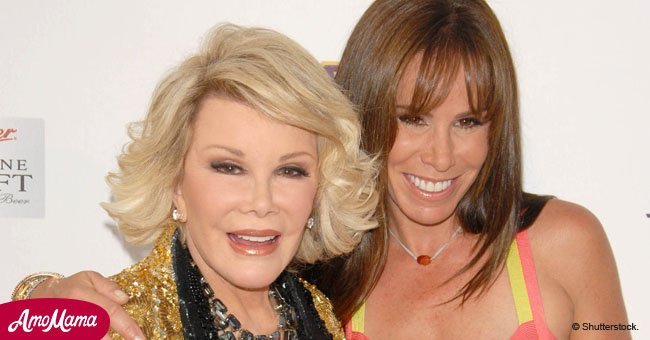 Melissa Rivers reveals who Joan's 'greatest legacy' is 4 years after her death
The actress spoke candidly about her mother and the influence of her lessons in her life even today.
Melissa Rivers told during an interview that her 17-year-old son, Cooper, is the greatest legacy of her mother, Joana Rivers.
In an interview with People, Melissa revealed how she finds her mother in her own parenting and raising her son right is the best legacy she can give her mother. She further stressed that it is the best legacy anyone can give their parents.
"Cooper and I often talk about what is our family legacy. And I feel like our legacy is to live a life that you can be proud of on many levels," Rivers told during the interview.
She also explained that giving your best to professional as well as personal level along with "giving back to the others" is the only way to live a proud life.
Stating what raising a "good and decent child" meant, Melissa said, "One who gives back, and has a clear understanding of not just being good, but doing good, as well." She then added, "Cooper is my mom's greatest legacy."
The 50-year-old actress said that she along with Cooper always try to be aware of how fortunate to have Joana's legacy associated with them. This, however, does not make them feel entitled to anything. They work for what they want to achieve, just like Joanna.
While speaking to People during a charity fashion event, Runway to Hope, which fights pediatric cancer, Rivers credited her sense of helping others to her mother.
She explained that whenever someone requests her to do an event to help children, her immediate response is simply "where and when."
Melissa also admitted that Joanna, who famously hosted Fashion Police, would have approved the concept of the charity event. Using fashion to help children in need would have "totally been her thing," she explained.
Please fill in your e-mail so we can share with you our top stories!