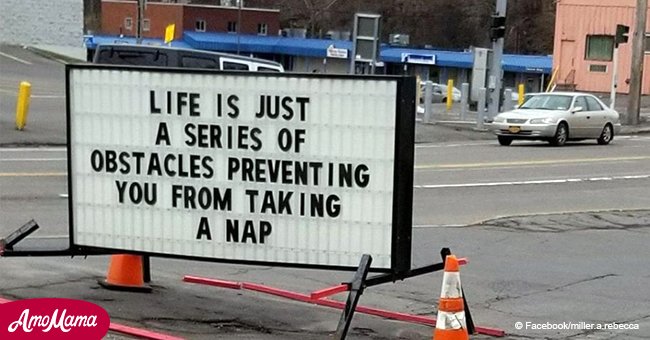 These gas station signs are meant to put a smile on your face
Many people don't find having to drive around town - whether in traffic or not - all that thrilling. Fortunately, some individuals have tried to brighten up the errand run.
Sometimes the simplest of things can put a smile on people's faces, and these random signs are the perfect way to brighten people's days without even trying.
These 11 signs snapped outside gas stations, convenience stores, veterinarians, and other locations were posted to social media to put a smile on the dials of people all over the world.
1. This gas station understands the importance of sleep to its clients
2. This Seattle gas station sign that enjoys little ant puns
3. The same Seattle gas station with another - presidential election-themed - pun
4. This gas station that understands its clients' drink preferences
5. This ominous sign warning that worse could still be on the way
6. This Freudian slip of the cashier's tongue
7. This schoolyard pun to make customers look twice
8. This sign that understands exactly how everyone with a 9-5 job feels like during the week
9. This warning of the dangers of avoiding proper pet care
10. Another funny food pun for those on their way to the convenience store for a snack
11. This road sign that understands the pain of everyone hankering for just a few extra minutes of shut-eye during the day
Please fill in your e-mail so we can share with you our top stories!