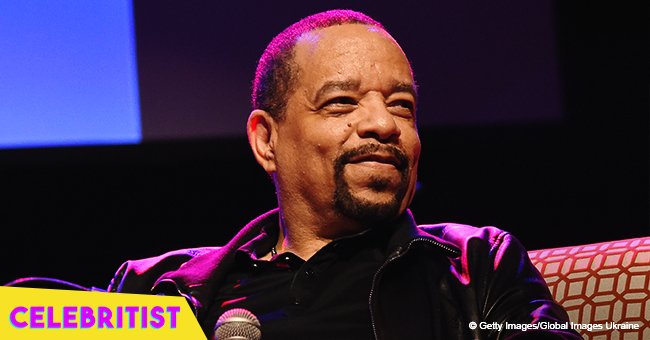 Ice-T's daughter, 2, steals the show posing like a pro in denim jacket at daddy's concert
Chanel Nicole is already adopting her mother's model behavior. The little girl can strike a pose like a pro while smiling or giving you the side-eye depending on the circumstance. Her parents can already see her personality traits despite her young age.
It's never too soon to tell your child's personality trait, is it? Ice T and Coco Austin can already see the sassiness in their two-year-old and the side-eye is not lost on them either.
Speaking to PEOPLE at the Long Island Bulldog Rescue's annual Bash, the famous couple acknowledged the semblance of their respective personalities with their daughter's. "It's funny, we both have the side-eye thing going. Ice has the side eye. Everyone knows his famous side eye. She's got her side eye down pat."
Coco also notes that Chanel gets her sweet personality from her and her attitude from Ice. "I think she has my personality. She's very lovable, she's very sweet."
"She is very sassy. She knows it all. She tells you everything that you should know. She teaches you. You're like, 'Wait a minute, what are you saying to me?' She'll have full conversations with you about how the world goes. And she uses her hands too. She talks with her hands."
The model is impressed that her daughter can hold a conversation in full sentences and even has an advanced vocabulary at her age. She uses words such as 'fantastic' and 'delicious,' which is impressive for a two-year-old. Her mother attributes this to their way of addressing her – as they would an adult as opposed to using baby language.
Chanel is not limited to using big words and gesticulating- she is a dancer and a split performer too. The Ice Loves Coco alum notes that her baby's interests may change as she grows, but she can tell a natural performer when she sees one. "I was trying to push against that a little bit. Maybe [encourage her] to be a rocket scientist. I don't know, something I'm not. But it seems like she's going in my direction."
She is a lovely little lady.
Please fill in your e-mail so we can share with you our top stories!