'Jerry Maguire' star Cuba Gooding Jr. proudly shares photo of son from his college graduation
The award-winning actor showcases another winning moment as he shares a photo of the "first Gooding to graduate college."
Cuba Gooding Jr. is a proud father who just recently gushed over his first college graduate.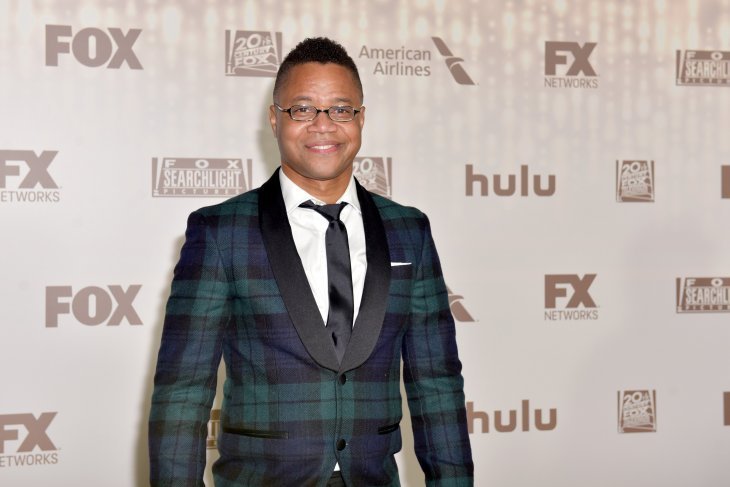 Nothing could be more fulfilling than seeing your firstborn receive his college diploma. And that's probably how Cuba felt when he snapped a photo of his eldest son Spencer who flashed him a victory sign as he sat among the rest of his batch during his college graduation rites. 
The photo the 'Jerry Maguire' star shared on his Instagram was proof of his commitment to provide his children a good education. Which is why he couldn't be prouder when he declared in his caption, 
"First Gooding to graduate college."
Spencer is the eldest of three children the actor shares with his ex-wife Sara Kapfer. They were married for 20 years when they decided to call it quits in 2014.  Though they eventually finalized their divorced in 2017, the ex-couple remain friends and devoted to stay loving for their children. 
During an interview on 'The Steve Harvey Show' in December, the 50-year-old revealed he and Sara always put their children first, making sure they maintain an amicable relationship for their sake.
"Listen, you know how things happen. Things happen, you grow up … I took my wife on a date the other day. Took her to see a movie the other day. Yeah. We got kids, man. We got to keep this together, strong, you know? That's how I see it."
Since filing for divorce, the couple have shared the responsibility of being there for their children, two of whom were already adults when they separated.  Spencer is now 23 and Mason is 21. Their youngest, daughter Piper, 11, is still a minor which is why Cuba is requesting for joint legal and physical custody of her.  
Cuba recently made his West End debut via the musical 'Chicago' where he plays lawyer Billy Flynn. The actor admitted "I lost my mind" when he was first offered the role but eventually said yes after he realized it was the roles he was afraid of the most that turned out to be the best. These roles include his Oscar-winning performance in 'Jerry Maguire' and as O.J Simpson in the TV drama 'People Vs. O.J. Simpson.'
'Chicago" currently runs in London at the Phoenix.