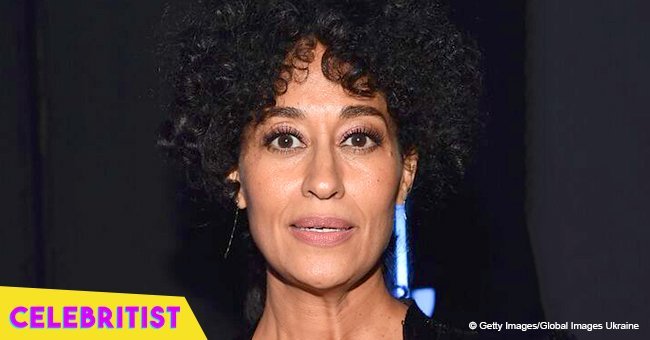 Tracee Ellis Ross has had enough and slams 'nosy' pregnancy questions
Award-winning actress Tracee Ellis Ross played a pregnant mother-of-five in her show "Black-ish", and that came with a lot of speculation and inquiries about her own personal life. Having enough, the actress slammed critics about their "nosy" pregnancy questions.
Tracee Ross is single by choice, and this decision has made fans question her. During an interview with Vanity Fair, she shared how frustrating it was for her to be pregnant for an entire season of a show.
"Last year, I was pregnant the entire season. That brought a lot of comments and questions and pontifications from people with no invitation. I literally have said to people before, for real, no joke, 'Why don't you get out of my womb? Like, get out of my uterus already. What are you doing in there? And why are you asking these questions? And what makes you think you can ask that?"
The star continues to explain how the patriarchy has made it seem like a "good life" for a woman needs to be the same for every single female in the world, but Ellis definitely does not succumb to that belief.
"I saw a woman who was just making a path and doing it on her own. She did not have hundreds of people doing everything for her—my mom [Diana Ross] always packed her own bags and cooked our food."
At 45-years-old Tracee Ellis Ross is single, and she chooses to remain single. She focuses mostly on her career as an actress, and has been nominated for numerous projects, even winning a Golden Globe Award in 2017 for the award "Best Actress - Television Series, Musical, or Comedy" for her series "Black-ish".
Please fill in your e-mail so we can share with you our top stories!