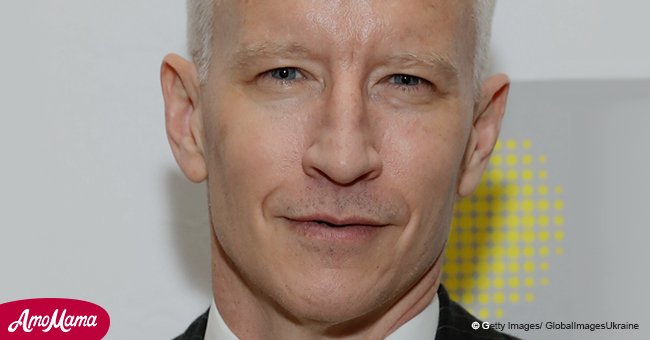 Anderson Cooper thought he would be dead by 50

Newscaster Anderson Cooper never believed he would live longer than his father had, and is only beginning to plan his future years.
CNN news anchor Anderson Cooper turned 51 last week, and in a recent interview with Kelly Ripa, he revealed his sweet dilemma.
Cooper shared that his father, screenwriter Wyatt Emory Cooper, had passed away at the age of 50. This led him to believe that he would die by the age of 50, too.
As a result, Cooper did not plan for his life after 50. Now that the myth was broken, Cooper realized that he was in a pickle since he had not given any thought to his future years.
The popular news anchor and host of The Ridiculist admitted that he needs to come up with a second act for his life.
Speaking about his age, Cooper confessed that he was not ready to be 51 years old.
He revealed that he was not a fan of birthdays, and this year, his instinct told him that it was time for a phase of a mid-life crisis.
Amid the chat with Ripa and her co-host Ryan Seacrest, Cooper tried to come up with ideas for starting a new chapter of life.
He quipped that he would consider buying a motorcycle or getting a tattoo, which would be a complete opposite of the personality that he has built over the last several years.
Cooper added that getting inked had been on his mind for as long as 20 years. He also shared that he had saved up images of tattoos he liked on social media for inspiration.
However, he added that he now felt reluctant to fulfill that desire, since he felt that getting a tattoo wasn't age-appropriate.
However, this statement was quickly contested by Ripa, who is a fan of tattoos herself. She denied that Cooper was too old for getting inked, calling herself a 'tattooed lady.'
Ripa and Cooper have worked together in the past, including co-hosting Ripa's talk show, Live! With Kelly Ripa.
Read more about on our Twitter account @amomama_usa.
Please fill in your e-mail so we can share with you our top stories!