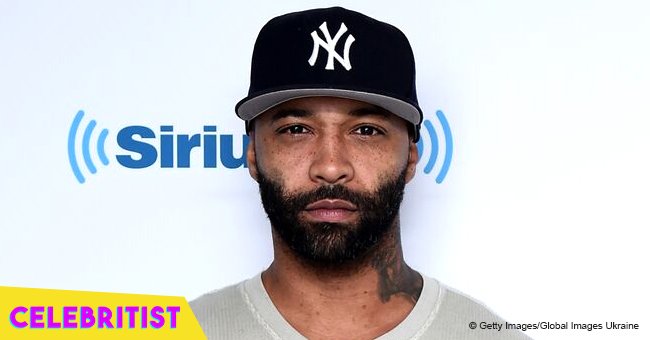 Joe Budden shares proud moment with grown up son heading to prom wearing emerald suit
Joe Budden and his son Trey may have their moments when they disagree and even diss each other publicly, but they clean up for important events such as prom.
Joe Budden and his son Trey recently put all drama between them aside to celebrate prom night at his school. They took photos for Instagram proving their close bond, captioning it; "Proud dad moment & shit @treybudden | all important moments."
The two have been feuding lately as most hip hop artists are wont to do. In his song, "Thoughts After The Courtroom," Trey goes after his father for exposing the family business. "You the ni**a that's putting out all our business." He goes on to talk about how his father has used their relationship to make a name for himself, from songs to podcasts. The youngster goes on to emotionally his mother, Angie who has featured prominently in Budden's music.
Budden, who has since shifted from music to podcasts, TV, and stage, seems to take parenthood dearly judging by the photos he shares on social media.
In a 2016 interview, Budden expressed his feelings for his art.
"I was an absentee father for so long, so now, for me to be so heavily involved in my kid's life and just talking to him, seeing things through his eyes, his friends, that whole world, it's changed everything. I no longer communicate the same way that I used to. Like, we need the elder statesmen to kind of be the elder statesmen."
Budden emphasized on adults acting the part in Hip Hop. "We need the grownups to be the grownup, and I think in Hip-Hop it's very easy for that line to get blurred because our favorite rappers, they look the part. [My son] un-blurred that line for me, and it's manifested in all areas—all facets: the music, romantically, in business and with my family. I mean, he's really changed that much for me. Thank God."
Father and son may be feuding musically, but they seem able to move on from hurt easily.
Please fill in your e-mail so we can share with you our top stories!