Pat Neely reportedly expecting a baby with new wife following divorce from Gina Neely
The food guru surprises with a secret wedding in October that only came to light recently. He and his new wife have managed to keep their relationship a secret along with their baby on the way.
A document recently uncovered by the press reveals Pat Neely secretly wed last year and is now expecting his first child with new wife Tamika Parks.
The 'Down Home with the Neely's' star reportedly tied the knot on October 7, 2017 according to their marriage certificate filed in Troup County, Georgia and obtained by The Blast. Though this never saw light at the time, his wife's Facebook page gave clues to their union when she updated her profile two weeks later with a photo from her wedding day sans her husband. 
Last week, Tamika also shared photos from her baby shower in May but was careful not to include her husband in the snaps. Pat has also been cautious in sharing photos making sure Tamika isn't in them
While both made an effort to keep their marriage private for months, it now appears their secret is out of the bag. A further court document also reveals Parks updated his home's deed in September to include his new wife.
Pat's marriage occurred three years after he split from his wife of 20 years, Gina Neely.  The couple who premiered their Food Network cooking show in 2008 also wrote a cookbook together called 'Down Home with the Neelys: A Southern Family Cookbook.'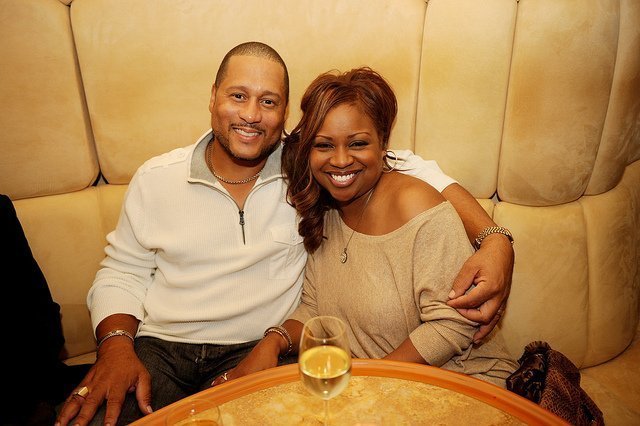 Earlier this year, Gina opened up to People about how estranged she and Pat have been since she left him in 2014. 
"I remember leaving with my purse and my duffle bag, and I was out of there. I haven't spoken to Pat in four years."
Pat and Tamika's unborn child will be their second individually. Pat has a daughter with Gina, 23-year-old Shelbi, while Tamika has a three-year-old son.