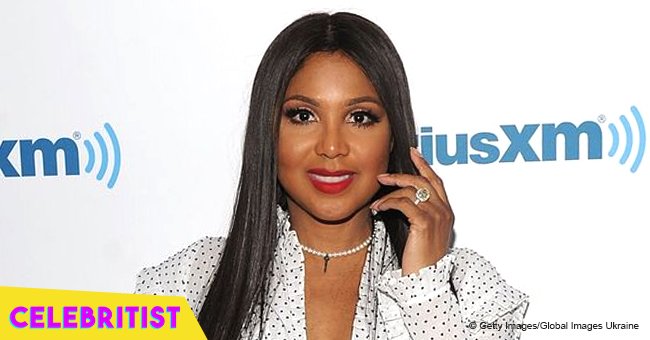 Toni Braxton flaunts toned legs in black mini dress amid wedding planning
50-year-old singer and record producer Toni Braxton showed off her strong figure in an outfit she wore for the screening of the TV film Faith Under Fire.
Braxton's wardrobe consisted of a sleeveless multi-colored mini-dress. The upper part was dark blue and it had a low cut, attracting people's sight to Braxton's breast. However, the most remarkable aspect of her gown was the frock.
The front part was purple but had a white and pink leaf-and-trench-like pattern all over it. The back part, on the other hand, was completely white. Finally, she chose simple yet classy black high heels that were the perfect combination of the gown.
During the event, Braxton was one of the members of the cast who talked at the Questions and Answers session. In it, she discussed more details about Faith Under Fire, wherein she took the role of Antoinette Tuff.
While her dress was gorgeous, the item that attracted more sights was her wedding ring. According to Hot New Hip Hop, Braxton recently confirmed that she and long-time friend and rapper Birdman will tie the knot soon.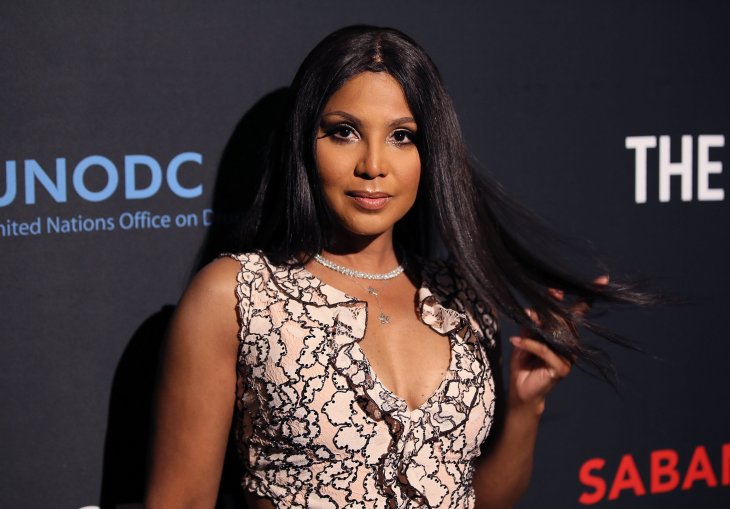 Source: Getty Images
HNHH reported that they were best friends of each other for almost 20 years but, when Braxton went through health difficulties, Birdman showed her support, a fact that made them realized that they wanted to spend the rest of their lives together.
That health problem that made them get so close is called systemic lupus erythematosus, a potentially life-threatening autoimmune disease. Braxton was diagnosed in November 2010, and she has been fighting it ever since.
Her illness has got so severe that she has been forced to cancel a couple of concerts in order to visit the hospital. Thankfully, most of her fans understand what she's gone through.
In a conversation that Braxton had with People, she revealed that the wedding would be elegant and sexy, and that it would be vintage: '20s and '30s like Great Gatsby-themed.'
So far, neither Braxton nor Birdman has revealed the date of her wedding. All that is left to do is wait for them to share the big news.
Please fill in your e-mail so we can share with you our top stories!