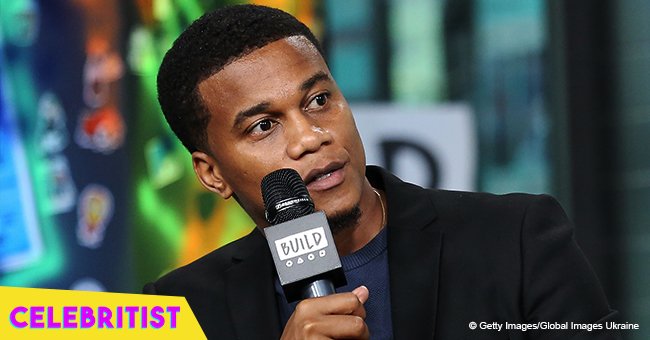 Cory Hardrict reveals how he lost a job after a casting director asked him to unbutton his shirt
Cory Hardrict reveals that he has been asked to do things he was not comfortable with during auditions for roles that he eventually did not get.
Now that the #MeToo movement has been prevalent in Hollywood, it is not just women stepping out from the shadows regarding being sexually harrassed and assaulted by men in power. A number of men have come forward about their negative experiences as well, and that includes Cory Hardrict.
However, Hardrict has been firm in his beliefs and values, saying that he chose "not to go with the flow". That mindset might have held him back in his career in some ways, but he wouldn't have had it any other way.
During an interview with "Sway In The Morning", he shared:
"To each his own. If that's what they feel like they have to do to get to that level, wherever that level is for them, then you do it. I'm not doing it. I've been approached at auditions. Guys have said things and I've had to keep my cool and just say, 'This job's not for me,' but I didn't really take it there and fight nobody."
In one incident, Cory went to an audition and was being asked to show off more skin. He believes his refusal to do so cost him the job.
"In an audition, a big producer asked me right there on the spot, 'Are you comfortable?' I said, 'Yeah, I'm comfortable.' He said, 'Your shirt looks tight. Can you unbutton it down to the navel?' I said, 'First of all, what grown man is going to ask another grown man to unbutton his shirt to the navel?' I'm like, c'mon man, really? So my audition went from character to, 'Am I about to whoop this mug up in here? Is this really gonna happen?' I had to keep my cool. After that, I didn't get no more callbacks. I had four or five callbacks up to that point. Didn't get the role. I went home and told my wife, 'Can you believe that?' He had the audacity. I respected this man. To do that to me? And it's not based off my talent, now it's some other sh-t. I said, 'Ok, it's all good.' I'm in it for the long game. I'll get what I'm supposed to get."
After the questions being thrown at him, he claims he did not take the audition seriously anymore. He made sure to flat read the audition so he could jolt out of there.
"I walked up out of there so quick. I finished the audition but I gave it a flat read. Throwing the lines. I just knew it wasn't me. I gave him the flat read and walked out."
Cory's #MeToo story could be seen starting the 14:25 mark of the video.
Cory Hardrict married Tia Mowry in 2008, and the couple share two children together, Cree Taylor Hardrict and baby girl Hardrict, who was born in May. The couple have yet to announce what they have named their baby girl.
Please fill in your e-mail so we can share with you our top stories!