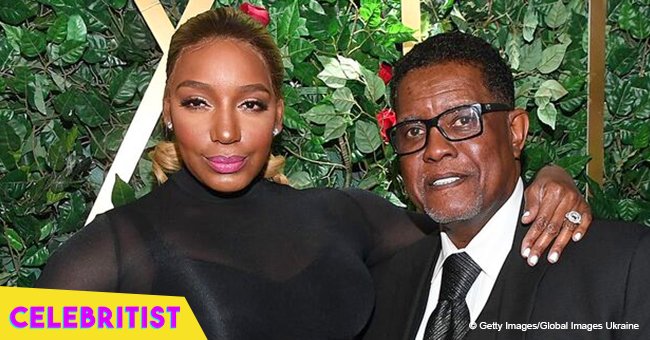 Nene Leakes reveals husband Gregg has been diagnosed with cancer
Nene reveals another challenge she and her husband are facing, just weeks after Gregg returned home from a 2-week-stay in the hospital.
Just three weeks ago, Nene Leakes shared the good news that her husband Gregg Leakes has been released from the hospital after a 16-day confinement. And now it appears the reality television couple is facing a new challenge as Nene reveals Gregg has just been diagnosed with cancer.
Nene declared her family's "new normal" yesterday when she posted a photo of her husband sitting at the doctor's office with a grim look on his face. Beside him was a computer with the word "Cancer" slashed in red ink. His wife was determined to kick the disease in her caption which read,
"Our New Normal and the fight begins #[expletive]cancer #mdandersoncancercenter #yougotthis #iloveyou."
Though the 50-year-old actress didn't' directly confirm her husband's condition, her hashtags said it all.
A few weeks back, Nene rejoiced over her husband's return home after being treated in the hospital for more than two weeks. She shared a photo and a video of the recovering 60-year-old taking baby steps by their pool in his pajamas while revealing her thoughts on their recent trial.
"After 16days my hubby, my rock, my best friend @greggleakes returns to the Leakes household! This has been really hard on us, our children, family and closet friends. He has a long road ahead but God is good and life is precious! WON'T HE DO IT? Come on somebodyyyyyy"
Prior to her husband's confinement, Nene was forced to cancel a series of appearances explaining to her fans through a video on Instagram why it was the right thing to do.
"Today marks the 15th day straight that Gregg has been in the hospital. I find it very difficult to stand on stage and laugh and have a good time and give you guys your money's worth knowing that my husband's in the hospital not feeling well."
"He has said to me over and over again, 'Go on, go out there, have a good time, do the show, I'm gonna be fine,' but I find it mentally very hard for me to do. Gregg will be out of the hospital this week, he will be stronger, he will be better and we will be out here doing this show again in no time."
As the couple faces another battle today, not much is known about it. Nene hasn't provided details of Gregg's cancer since her recent post.
Please fill in your e-mail so we can share with you our top stories!