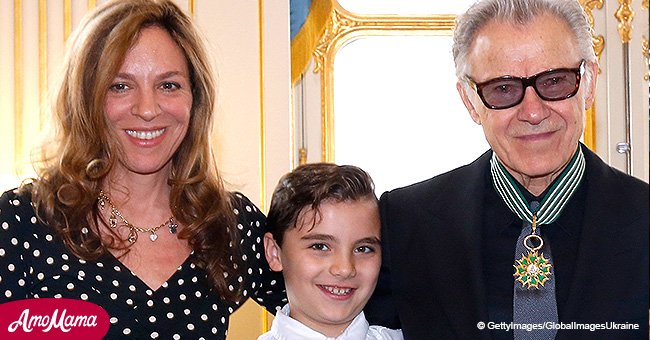 Screen legend's 13-year-old son was seriously attacked by bullies
Actor Harvey Keitel's son, Roman, was attacked in Tribeca on Tuesday. The teenager was out riding his bicycle when two boys confronted him and tried to steal it.
According to Daily Mail, the boy's tried to bully Roman and told him to get off his bike. That's when the altercation got violent and the teen was hurt.
On Tuesday, two teenage bullies attacked Roman, 13, according to police sources. One of the bullies shouted at Roman, "Get off the bike right now," reported sources.
The bullies had approached Harvey Keitel's youngest son after they saw him at Varick Street near Franklin Street around 5:30 p.m. This was a couple of blocks away from the family's penthouse.
Roman and the two boys then got into a dispute which turned violent. Keitel's son told the police that he knew the boys.
He was punched in the face and had his glasses broken before his attackers ran off. They left Roman's bicycle behind.
The actor's son suffered scratches on the right side of his temple and was treated at a hospital and released. "He was punched in the nose, causing bruising, swelling and complaints of pain," a source shared.
The boy and his mother, Canadian actress Daphna Kastner, 57, later reported the fight to police at the 1st Precinct. Keitel, 79, is a Brooklyn native who grew up in Brighton Beach.
He has starred in many films, including Reservoir Dogs, Pulp Fiction, Taxi Driver, and Mean Streets. Keitel recently voiced the character of Gondo in Wes Anderson's Isle of Dogs, which came out earlier this year.
He also appeared in Anderson's 2012 coming-of-age film Moonrise Kingdom. There his son Roman also had a small part.
The star has two other children, a daughter named Stella, 32, who he had with fellow actress Lorraine Bracco, and son Hudson, 17, with ex-girlfriend Lisa Karmazin.
Keitel married Kastner in October of 2001. For more on this story go to our Twitter account @amomama_usa.
Please fill in your e-mail so we can share with you our top stories!