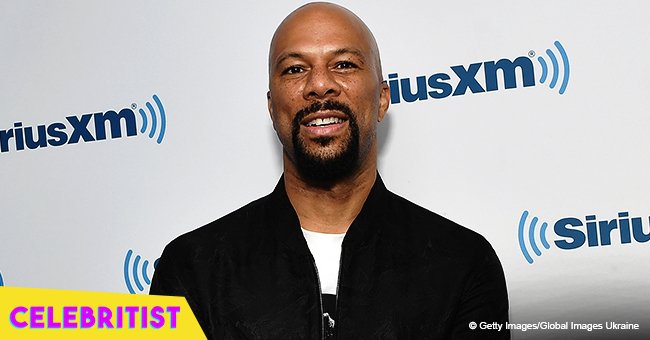 Rapper Common's daughter is all grown up now and looks like her grandmother
Common's daughter Omoye Assata Lynn bears a striking resemblance with her beautiful grandmother now that she is all grown up.
Not a lot of people know that Lonnie Rashid Lynn, who goes by the stage name "Common" has a beautiful daughter named Omoye Assata Lynn.
Omoye was born three years after Common released his 1994 album "Ressurection", which was responsible for his world wide fame. Her mother, Kim Jones, was Common's girlfriend at the time, and while he planned to release an album in 1996, they put it off til after Kim gave birth, so as to focus on the arrival of his daughter. Later that year, he released his third album "One Day It'll All Make Sense".
The rapper named his daughter after African-American activist Assata Shakur, to show respect for the woman who played a vital role in Black Liberation in America.
In his own book called "Someday It'll All Make Sense", he wrote:
"We named her Omoye Assata Lynn. Omoye means 'blessed baby' because that's what she was to us. Assata was for Assata Shakur because our daughter was destined to become a fighter, even a revolutionary."
Common is very vocal about black oppression on his social media accounts, so not a lot of people notice that he actually has a daughter of his own. Despite father's day happening recently, he did not pay tribute to his own fatherhood journey, but that of other African-Americans, who have beem working hard to provide their families with good lives.
However, there are rare occassions wherein he posts photos with his beautiful daughter, and when he does, he reminds his fans of the resemblance she bears with Common's own mom.
Common, his mom, and his daughter, are never too busy for another. When they are not attending events with Common, they are having cozy and intimate family dinners with one another where they just enjoy quality bonding time.
Now that she is all grown up, Omoye has been her father's constant dates to awards nights and events, and that has given her the privilege of meeting some of the biggest names in Hollywood.
Please fill in your e-mail so we can share with you our top stories!