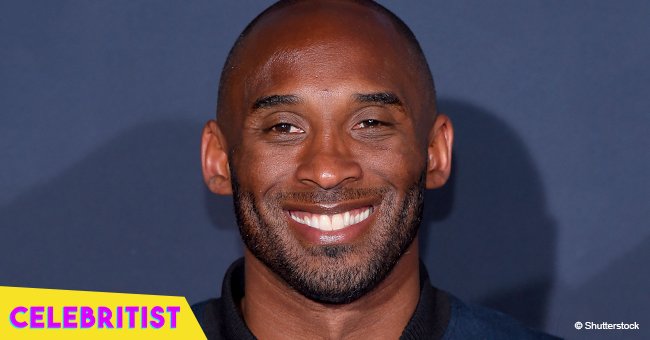 Kobe Bryant's 18-month-old daughter steals hearts in polka-dot dress
The former Lakers star exhibits his daddy skills in his latest outing proving he's not just the king on the hard court but to his three princesses as well.
He's the father of three girls and Kobe Bryant already seemed like an expert carrying his 18-month-old daughter Bianka on a day out in Paris.
The 39-year-old basketball legend was every inch the protective father as he held on to his youngest daughter who was adorably dressed in a tan polka-dot dress. They were on their way out of their hotel when photos of the father-daughter duo were taken. The tiny tot who clung to her bearded father appeared secure in Kobe's muscled and tattooed arms as he donned a Nike outfit and trainers from his own Zoom line while sporting dark sunglasses. No doubt, they were off for a relaxing day checking out the sights in the French capital.
It's been a running joke among Kobe's friends that his lack of a son makes him less of a man. But the basketball star would always disagree. In fact, he told Extra that when his friends tease him saying "It takes a man to make a boy" they would always get this response from Kobe,
"Dude, it takes a king to make a princess…get in line."
A king he definitely is as his basketball record shows. In his 20-year-career with the Los Angeles Lakers which ended in 2016, he's won five NBA championships and was named NBA Finals MVP twice. He appeared in the NBA All-Star Game for a record 18-consecutive times. He also played for the US national team in 2008 and 2012 and won the gold both times.
But his success didn't end on the hard court. Upon his retirement, he wrote and narrated the animated film 'Dear Basketball' which won the Academy Award for Best Animated Short Film last March. It was based on a letter he wrote to The Players Tribune on November 2015 when he announced his retirement.
More importantly, Kobe is king of the house. Married to his queen, wife Laine Bryant since April 2001, he's surrounded by their three lovely princesses. Apart from Bianka, he and Laine share 15-yearold Natalia and 12-year-old Gianna.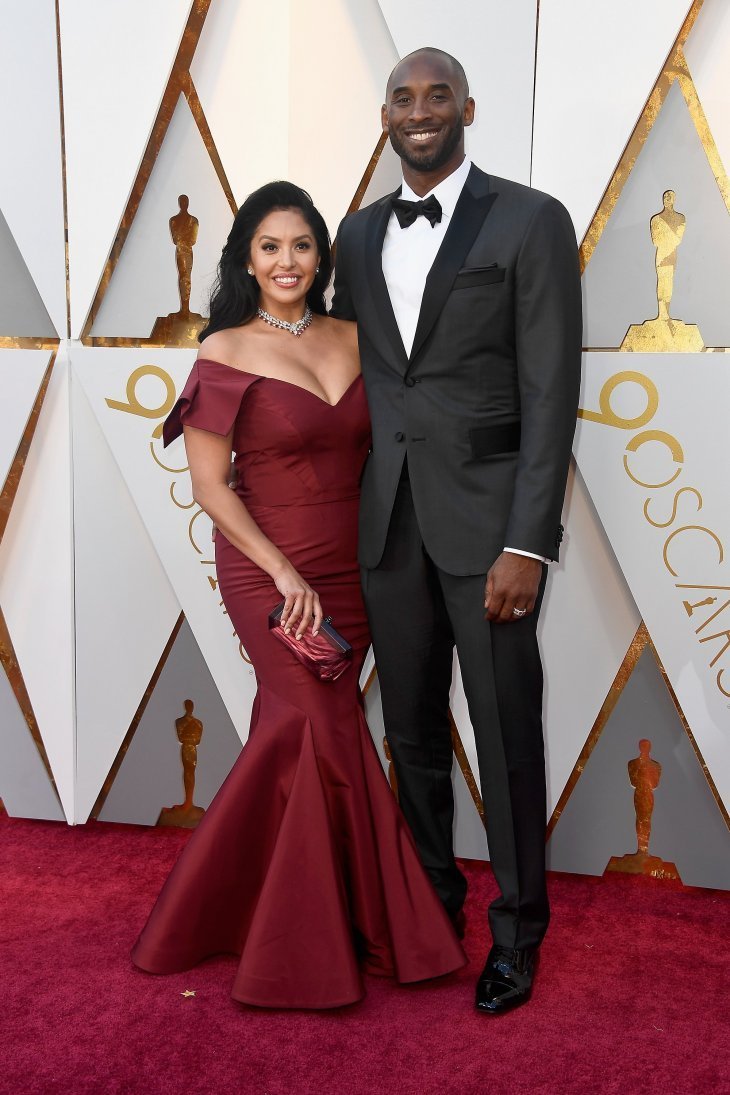 Source: Getty Images / Global Images of Ukraine
As a father, Kobe admits he's busy training his daughter Gianna who shares his interest in basketball. Natalia on the other hand, is into volleyball and film, something her father can also relate to. As for their little one, Kobe says it's "a hit and miss", referring to sleepless nights when she was still an infant.
On December 2017, Kobe retired his jersey numbers 8 and 24 in a ceremony attended by his whole family. It was an emotional moment for the legend who saw his numbers aligned with other Hall of Famers during the milestone event.
Please fill in your e-mail so we can share with you our top stories!