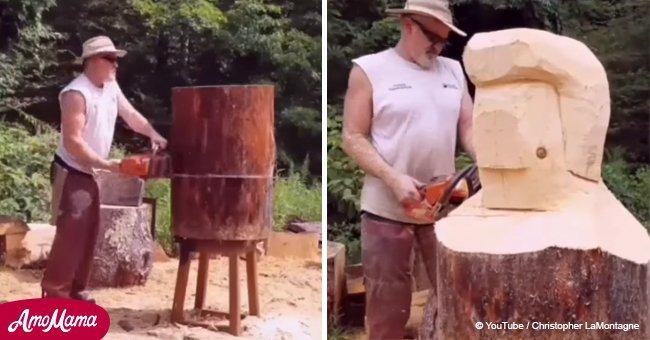 Wood carver turns wooden stump into stunning portrait of Elvis Presley
The Elvis-Presley-fanatic artist created one of the most unique tributes for his favorite star.
Over the years, the fans of Elvis Presley have come up with several tributes for their favorite star in their own unique.
Christopher LaMontagne, an artist and craftsman, posted one of such unique tribute to the King of Rock and Roll. He carved out a sculpture of Presley from a log of wood by using his chainsaw.
In the video uploaded to YouTube by the artist himself, he is seen first drawing a pencil sketch of Presley from the cover of Life magazine. Then he begins to craft the sculpture out of a stump of a tree with just his chainsaw.
During the initial stages, the shape and form are not so clear. But gradually, LaMontagne gives a proper form of a face in the tree stump.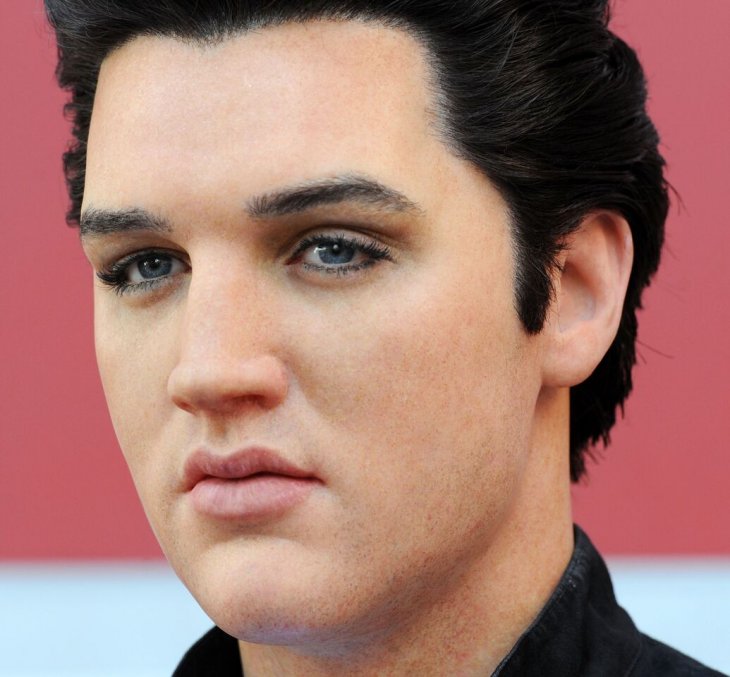 Source: Getty Images
Eventually, we begin to see a face that somewhat resembles Presley. But it turned out that LaMontagne was just getting started at this point.
He cuts out a few more pieces and carves out more details into the face. He adds grooves on the hair, and depth in the eyes to give the piece of wood a likeness to the human face.
After he is done carving out eyes and nose and other features of the face, the next step is to give the sculpture right touch of paint.
He takes the sculpture into his studio and begins to add a touch of colors. He gives the face a more natural-looking skin tone and adds a dab of black color for hairs.
Then he paints the upper body part of the sculpture in red making it seem like Presley is wearing one of his iconic dresses.
When LaMontagne finally reveals his completed work, there is no doubt that the sculpture turned out to be a stunning representation of the legendary artist.
Please fill in your e-mail so we can share with you our top stories!