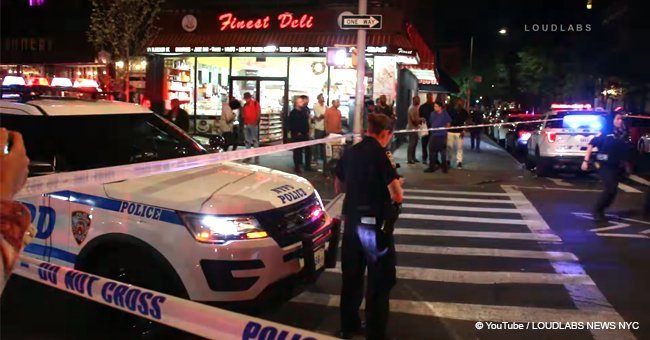 Multiple people shot after gunman opened fire in New York City
The shooting took place on Bleecker Street in New York's Greenwich Village in the early hours of Sunday morning.
On June 17, three men were shot after a dispute broke out in a hookah bar on Bleecker Street shortly before 4 a.m., according to cops. The shots rang out just two blocks from Washington Square Park and the nearby New York University.
According to a CBS New York report, bullets hit a 29-year-old in the calf, a 27-year-old in the groin, and a third man, 33, was struck twice: once in the leg and once in the back, officials said.
The three injured men were brought to Bellevue Hospital by different ambulances with no life threating wounds and are expected to be okay pretty soon.
The surrounding area remains closed by police to continue with investigations trying to identify the shooter
"I was in bed. I was sleeping. I ran down looked at the windows. I saw cops running around," said Thomas Watts, who owns a sports bar across the street from the hookah bar. "It was chaos. I smelled gunpowder through my window."
"It really screws me up," Watts added. "There's the World Cup. I'm supposed to be open. To me it's terrible. I was trying to open up for the World Cup. The village is a pretty low key place, so to have something like that happening, it's a bummer."
"A lot of people was in there, everyone was having a good time," an eyewitness told CBS New York. "I guess a couple people came outside with their rowdiness and one thing led to another. I haven't seen anything like this happen in this area at all," he said.
David Glenn, an events promoter for the club, found out about the shooting later in the morning. He said the bar attracts an eclectic crowd and that there's never violence. Read more on our Twitter account @amomama_usa.
Please fill in your e-mail so we can share with you our top stories!