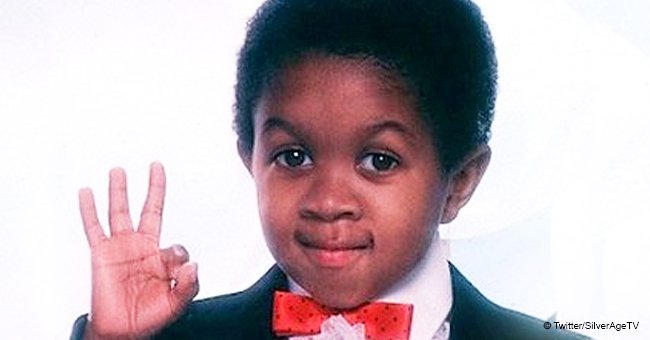 Remember young actor from 'Webster'? He is 47 now & looks great in rare new photo with Chris Tucker
Emmanuel Levis became a star early on in his life, but fame didn't last long for the actor. These days, he's working away from the cameras, but he still has a lot of friend in Hollywood, like Chris Tucker, who recently shared a photo with him
Fans of the '80s sitcom "Webster" will definitely remember the child actor who gave life to Webster Long, a black kid adopted by a white couple after losing his parents in an accident. The kid, who was supposed to be six-years-old in the series, was actually 12 in real life.
Levis started his career in the entertainment industry acting in commercials for brands such as Campbell's Soup, Burger King, Life Cereal, Colgate, and many others. His first non-commercial acting gig was in the Joseph Papp New York Shakespeare Festival Production of "A Midsummer Night's Dream."
Later, he caught the attention of ABC producers thanks to his innate talent and sense of humor, and was cast on "Webster." The series ran for six seasons from 1983 to 1987 and was later put into syndication from 1987 to 1989.
After the end of the series, Emmanuel dedicated his time to finish high school, and then immediately enrolled at Clark Atlanta University graduating with a degree in theater arts in 1997. He split his time between college and acting, taking small roles in some of the most iconic series from that time.
He made guest appearances in series like "Family Matters," "Moesha," and "Malcolm & Eddie." He also made a special appearance as himself on the British television quiz show "The Weakest Link." Levis was part of the cast on the first season of the reality show "The Surreal Life," which followed a group of celebrities as they lived together in Glen Campbell's former mansion.
Finding acting roles was hard for Emmanuel because of his stature and young-looking face, which makes him look like a teenager even though he's already 47-years-old.
So, he started his own businesses, and until the date, he has founded several companies, but all of them have been dissolved in time: Emmanuel Lewis Entertainment Enterprises, Global Entertainment Media Company, a non-profit organization called Future Begins Now, and a record label, Flex Floss.
There's not much information about Emmanuel's source of income these days, but since he's still hanging out with Hollywood friends and looking good, we believe he must be doing good. He was recently photographed with fellow actor Chris Tucker, as he promotes his upcoming Celebrity Golf Tournament.
We're glad to see Emmanuel Levis alive and well, we hope he's having a good life.
Please fill in your e-mail so we can share with you our top stories!