Erykah Badu & Andre 3000 reunite in sweet selfie with son Seven on Father's Day
Singer, songwriter, and record producer Erykah Badu took to Instagram to share a photo of her, one of her children, and rapper Andre 3000 on Father's Day.
The image was a black and white selfie portraying Andre wearing a shirt, an overall, and a beanie hat flashing a big smile. Next to him was Erykah, who didn't smile but was staring directly at the camera in a serious way.
Behind the ex-couple, there was their son Seven Sirius Benjamin, who was also smiling for the camera. In the caption, the singer only wrote that it was her post for Father's Day 2018.
The resemblance between Seven and Andre is so uncanny that Erykah's fans and followers took to the comment section to talk about it.
One of them was Instagram user @brown_n_profound, who said that the rapper could never say Seven was not his son as they look like twins.
Even though the photo might surprise many, the truth is that it is not the first time Erykah does something similar. On Mother's Day, all three of them got together and she shared a photo on her Instagram account to let her followers know it.
During a conversation the singer had with the Atlanta radio station Majic 107.5, she revealed that she and Andre were very dedicated parents and that they decided to raise Seven in the best possible way as soon as they found out that Erykah was pregnant.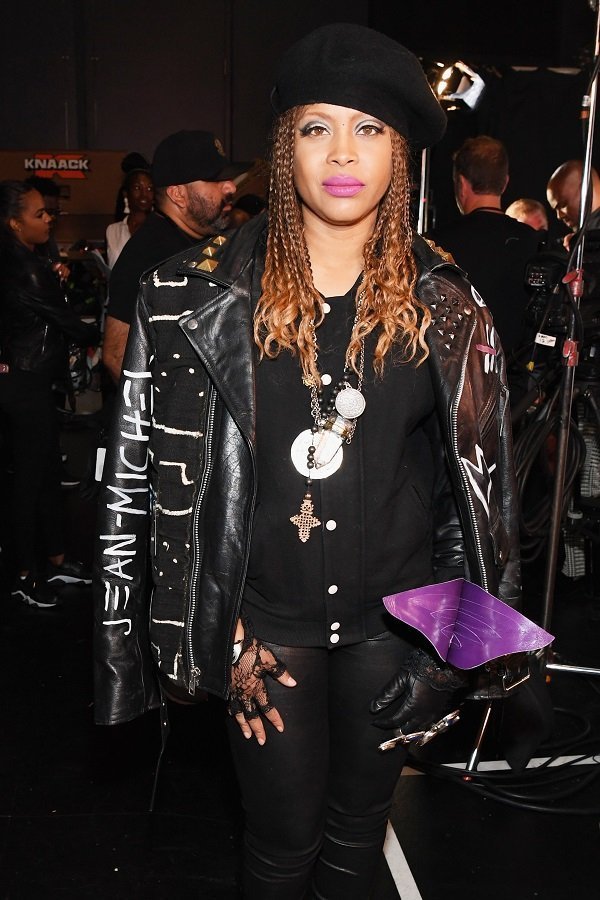 She added that neither she nor a lot of her cohorts had the chance to grow up next to their fathers, so she believed it was 'natural' for fathers to take the initiative to always be in their children's lives.
Erykah and Andre started dating in 1995. After spending two years together in the best possible way, they had Seven.
Unfortunately for their family, their romantic relationship ended in 1999. Erykah now has three children, Puma Sabti, whose father is rapper The D.O.C, and Mars Merkaba, whose father is rapper Jay Electronica.