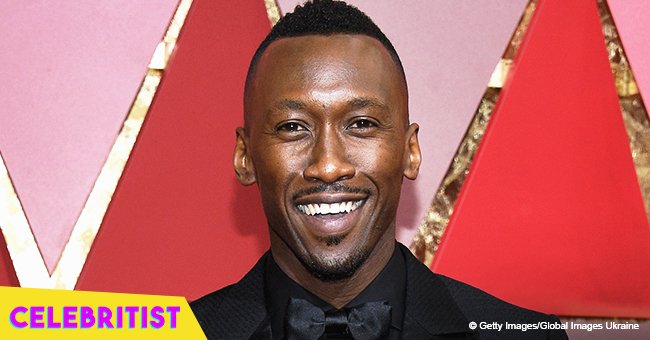 Mahershala Ali shares precious video of 1-year-old daughter playing with pebbles
Mahershala Ali took an adorable video of his 1-year-old daughter playing with pebbles, and the doting father made sure to share the precious moment with his fans and followers on Instagram.
In the video, his daughter Bari Najma Ali could be seen laying on the ground filled with pebbles. The beautiful little girl was dressed in a light blue denim jacket, a printed skirt, and matching gray leggings, and she happily laid on the ground, moving around as the pebbles made noise.
It's been a year since Mahershala's life changed for the better, after he welcomed his daughter Bari Najma Ali with his wife Amatus-Sami Karim, and won an Academy Award for Best Supporting Actor for his role in "Moonlight". For the same movie, the actor also bagged a Golden Globe, SAG Award, and Critic's Choice award for Best Supporting Actor.
The multi-award winning actor met his music producer wife Amatus while he studied for his master's degree at the New York University in 2000. After dating for 13 long years, they decided to get married in 2013.
As previously reported by Daily Mail UK, Mahershala shared that juggling the awards season and taking care of his growing family are "polar opposite experiences".
"The awards-season experience requires you to be out in the community, in the heart of the community, at the nucleus of the film community in a really committed way for about a six-month period of time. Having a child requires you to nest, to be in your home, and to create and make your home and environment that is one that is potentially very welcoming and nurturing for a child. The pregnancy has been a real anchor for me to be able to check in."
The Oakland native is best known for his roles in "The Hunger Games" saga, "House of Cards", and the 2016 film "Hidden Figures". While Ali was raised as a Christian, he converted to Islam while he was in graduate school after visiting a mosque with his wife and her mother.
Please fill in your e-mail so we can share with you our top stories!