'Revenge of the Nerds' star Bernie Casey reportedly assaulted 'wife' one week before his death
Former NFL player turned actor, Bernie Casey, died last year after a stroke. A woman claiming to be his widow is now suing Casey's estate alleging the man assaulted her before his death. She's asking for monetary compensation.
Bernie Casey, football star turned actor, poet and painter, dies at 78 https://t.co/DyuMWl4Mj3 pic.twitter.com/TjKjtRGFPn

— The Hollywood Reporter (@THR) September 20, 2017
Bernie Casey was a renowned actor back in the '60s. He started his career in Hollywood by acting in several blaxploitation films, and gave life to several iconic roles like schoolteacher Mr. Ryan in "Bill And Ted's Excellent Adventure," and Commander Harris in "Under Siege," where he shared the screen with Steven Seagal.
The former athlete most celebrated role was as the national leader of the Lambda Lambda Lambda fraternity in the 1984 film "Revenge of the Nerds," a role he reprised in the two sequels of the movie made for television in the following years.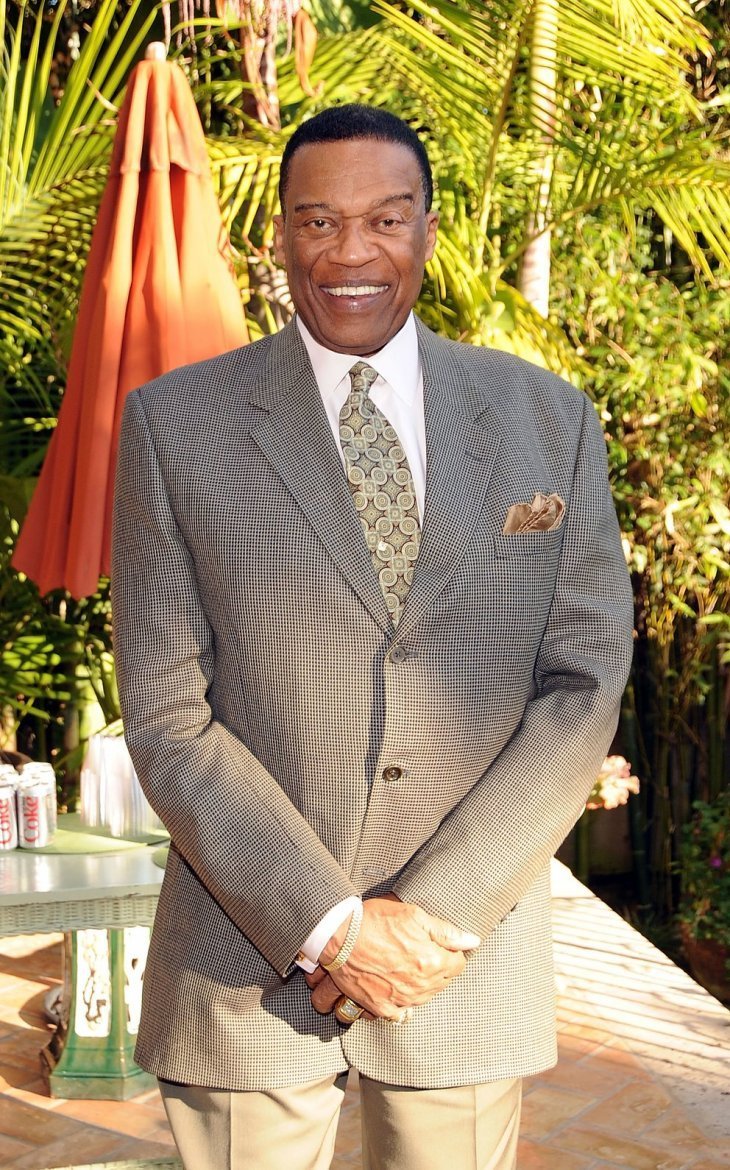 Casey was also a famous poet and painter. His love for the arts made him reach a different audience with his works through the publishing of a book titled "Look at the People," which contained a mix of his poems and paintings in 1969.
But long before succumbing to his artsy side, Bernie was more into sports. He was a track and field athlete for Bowling Green State University, earning national recognition and a trip to the finals of the 1960 United States Olympic Trials. 
Bernie was drafted by The San Francisco 49ers as the ninth pick and played six seasons with them from 1961-66. He played two more seasons with the Los Angeles Rams and officially retired from the NFL in 1968.
#RIP Bernie Casey — such an iconic role in "Revenge of the Nerds", one of my all time favorite comedies pic.twitter.com/WGAlMs80DJ

— Damon Martin (@DamonMartin) September 20, 2017
He was 78 at the time of his death on September 19, 2017.
Now, TMZ is reporting that a woman named Cheryl Castillo, who claims to be Casey's widow, is suing his estate.
According to documents obtained by the site, Castillo's suit claims the actor assaulted her one week before his death, causing her several injuries. The couple was allegedly arguing about their cars when the discussion took a heated turn, and Casey took Castillo by the arm and tackled her "as though [she] was a football player."
R.I.P. #BernieCasey of 'Brian's Song', Star Trek and the first black family drama on TV.https://t.co/B6MlrThyGn pic.twitter.com/nQn5hcft9H

— MeTV (@MeTV) September 21, 2017
The pair was photographed together back in 2007, but reports of marriage were never confirmed until now. Castillo is asking her late husband's estate for a hefty sum of money in compensation. 
The woman also revealed that she believes Casey's health condition affected his mental stability in the last years of his life.
Bernie's estate representatives haven't addressed the accusations yet.
Bernie Casey's estate sued by his 'widow' who claims he assaulted her https://t.co/PHY2WkbjvR @DailyMailCeleb

— carol gibbs (@1962cg) June 22, 2018