Whoopi Goldberg dazzled in pink suit with matching wide-brimmed hat and sneakers
The outfit that actress, comedian, and TV host Whoopi Goldberg wore for the CFDA Fashion Award was one of the best of the night.
Apart from Goldberg, many other celebrities such as Kim Kardashian West, Naomi Campbell, and Cate Blanchett were present at this CFDA Fashion Awards Gala, which was held at the Brooklyn Museum in New York City on June 4, 2018.
As Celebritist previously reported, the star who attracted more sights during the ceremony was Goldberg thanks to her outfit, which was designed by diversity advocate Christian Siriano.
It consisted of a head-to-toe fuchsia suit that included an elegant shirt with a deep neckline that revealed Goldberg's tattoos. Apart from that, it had long and puffy sleeves that could be folded by the wrists.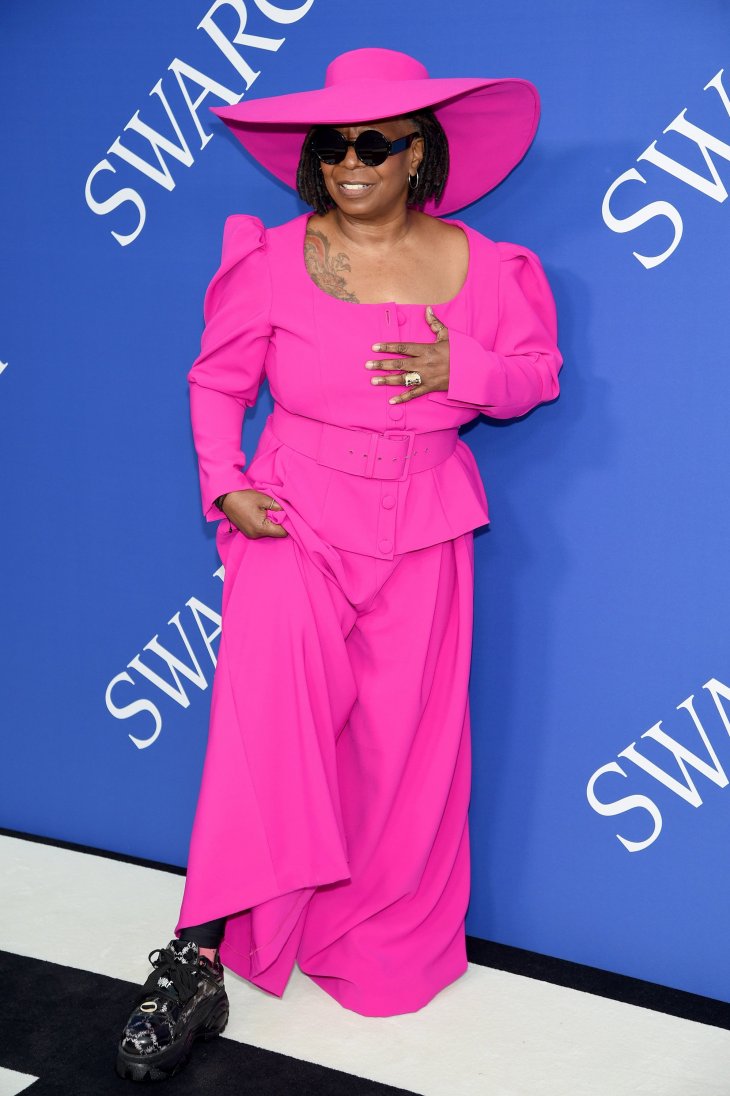 Finally, a big, fuchsia belt was cinched in around Goldberg's waist to enhance her figure. The bottom part of her outfit consisted of long loose pants that covered her shoes, which was the most remarkable aspect of her entire number.
She got on a pair of high, black-and-white sneakers that made her look casual in a ceremony that was filled with models and actresses wearing high-heels.
That decision helped Goldberg glide up and down the red carpet with much more ease than other models and actress, who chose the footwear that women conventionally use for such events.
As soon as she uploaded a photo of the event on her Instagram account, her fans and followers took to the comment section to share their thoughts. One of them was user @cookinmarcus, who confessed that they loved Siriano for getting Goldberg to wear something fuchsia.
While being in the ceremony, Goldberg was interviewed by Entertainment Tonight. In it, she was asked if Roseanne Barr could comeback after the racist tweets she shared attacking Barack Obama ally, Valerie Jarrett.
Goldberg considered that Barr could as everybody seemed to be able to come back, so why wouldn't she do it, too.
During the same interview, Siriano revealed that his inspiration for the actress' suit was just to make it 'easy and fun.' It was later revealed that Goldberg had never worn something that fuchsia.
Even though the CFDAs are not considered as important as the Met Gala, several celebrities, including Gigi Hadid and Ashley Graham, were present showing off impressive dresses.