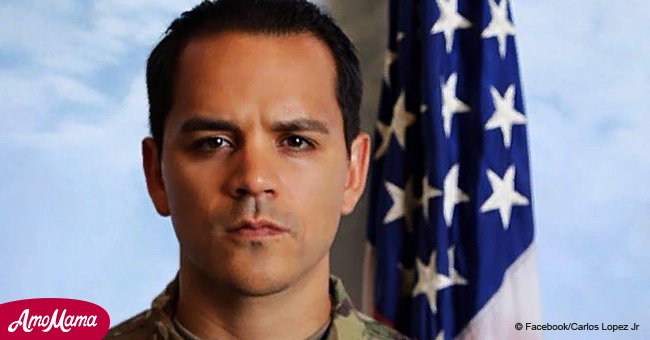 Actor Carlos Lopez Jr., 35, found dead after an apparent suicide
Carlos Lopez Jr. was most famously known for his role in the docudrama, Operation Repo. He also had a minor role in Captian America: Winter Soldier.
TMZ has learned that the 35-year-old actor had taken his life on Sunday. His roommate found his body on the balcony of their shared apartment, with a gunshot wound to the head.
Emergency responders were notified via a 911 call, but Lopez Jr. was declared dead when they arrived. No foul play is suspected as a suicide note was found at the scene.
His friend and colleague, the producer Paco Aguilar, took to Facebook to share the news. Aguilar produced Operation Repo, and Lopez Jr. was part of the crew from 2012 until 2014.
To learn more about his film career, follow our official Twitter page, at AmoMama USA.
Aguilar refused to go into the details of Lopez Jr.'s passing but urged everybody to 'learn more about mental health illnesses in an effort to stop the stigma.'
He said suicide is not 'about character.' Instead, it is due to 'chemical imbalances combined with significant life events' which could impair a person logical faculty.
As for Lopez's character, Aguilar said he was always willing to try new ideas and had developed long-lasting friendships with others member of the Operation Repo crew.
Lopez Jr. was the one who would reach out every so often to check up on his friends, and Aguilar is heartbroken that he, personally, couldn't say the same.
'Let's take a second to send a message to that friend that you have not reached out for a long time, just to say hello ... tomorrow might be too late.'
Paco Aguilar, Facebook, June 25, 2018.
Besides appearing in Operation Repo, Lopez Jr, also had minor roles in iCarly, Everyday Lives, Champs and Smile Now Cry Later, as well as American Made, Tom Cruise's 2017 film.
He played the part of a SWAT member in Captain America: Winter Soldier, but also served more than three years with the 82nd Airborne, People reported.
"The richest man in the world is the one who loves his life."
Carlos Lopez Jr., Internet Movie Database.
According to Daily Mail, he often shared photos of himself in his military uniform, and it was a matter of pride to him.
Fans can look forward to Angel of Death, which is currently in post-production. Lopez Jr. was cast as Crazy Puppet and a release date has not yet been confirmed.
Please fill in your e-mail so we can share with you our top stories!