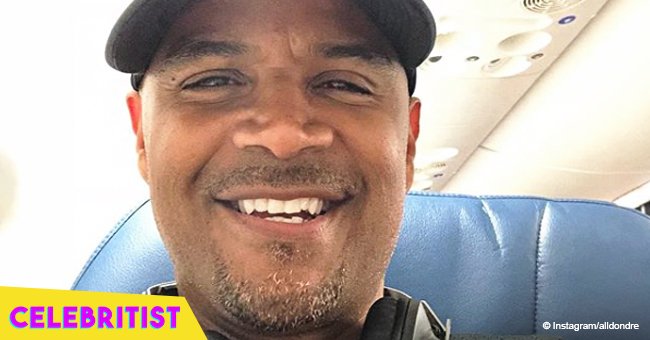 Remember Vanessa's boyfriend Robert in 'The Cosby Show'? He married a famous actress & has 2 kids
Fans who followed "The Cosby Show" from the '80s til the early '90s might remember Dondre Whitfield as Vanessa Huxtable's boyfriend "Robert", but since then, Whitfield has starred in many memorable roles, and is now married to a famous actress with two children.
Dondre Whitfield might have had an interesting role in "The Cosby Show" as Vanessa's love interest, but he has had numerous roles since then, including a recent drama series on Oprah's OWN network called "Queen Sugar", and a recent comedy series on BET called "Real Husbands of Hollywood".
Now that he is 49-years-old, it is best to remember him as his real name, and not "Robert" no longer, as fans would say when they come across him.
Aside from his professional career, Dondre has had a fruitful personal life thus far, marrying actress Salli Richardson, 50, best known for her role in "Low Down Dirty Shame". His lovely wife has quit acting, but she has been directing behind-the-scenes. One of her most recent projects is her husband's very own show "Queen Sugar". The lovely couple has been married for 16 years, and have two beautiful children together.
Their children include Parker, their 13-year-old daughter, and Dre, their 9-year-old son. Despite having children at an older age, Parker and Dre remain to be the loves of their parents' lives, with the four of them spending a lot of their time together as a family.
Dondre and Salli first met at a celebrity golf tournament in Jamaica, when Salli's then-manager advised her to start playing golf. Little did she know, she was about to meet the man who would change his life forever. The two of them fell in love with each other and began dating. After five years, they eventually got married and are living a happy life together with their two children.
Please fill in your e-mail so we can share with you our top stories!