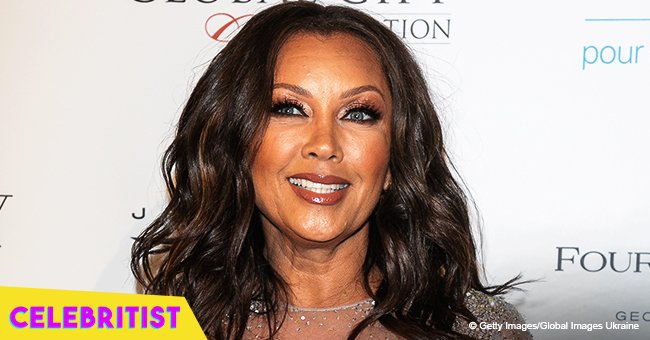 Vanessa Williams and Rick Fox's son and daughter stun in black outfits in recent picture together
Rick Fox's beautiful children and their cousins proved just how grown up they are as they smiled for a photo while dressed up in their black formal attires.
Now that Sasha and Kyle Fox are young adults, many might not recognize them to be the children of former NBA player Rick Fox and actress Vanessa Williams. However, Vanessa made sure to share a recent photo of her daughter and stepson together with the rest of their Fox cousins, proving just how much they've grown through the years.
Just recently, Vanessa and Rick got together to celebrate the high school graduation of their only daughter. Sasha's graduation was attended not only by her proud parents, but her supportive siblings from both her mom and dad.
The proud parents radiated with joy as they laughed with their newly graduated daughter, as seen in a photo posted by Vanessa on Instagram. The ex-couple stood side by side with their toga-clad beauty, who smiled with pride as she held on to her diploma and a bouquet of flowers given by her family.
Prior to getting married to Vanessa Williams in 1999, Rick first dated Kari Hillsman while he was playing for the Boston Celtics. Their relationship bore a son, Kyle, whom they had in 1993. In 2000, Rick and Vanessa had their first and only child, Sasha. The couple eventually split in 2004 after Fox filed for divorce.
Despite their separation, Vanessa and Rick have remained close through the years, even working together on the TV show "Ugly Betty" for a couple of years. Their amicable relationship allows them to co-parent their daughter in the best way they can, and ensures that they never have to miss out on any of her milestones.
Rick was the 55-year-old actress' second husband, and she was previously married to Ramon Hervey II, whom she shares three other children with. Vanessa also shares an amicable relationship with her first husband, with him even attending Sasha's graduation with their children. In 2015, Williams married businessman Jim Skrip.
Please fill in your e-mail so we can share with you our top stories!