Halle Berry shows off legs in mini floral dress after finally revealing her son's face
Halle Berry is ageless as she flaunts her assets at a recent party. This comes in the heels of her beautiful island vacation where she posted a rare photo showcasing her son's face. Fans agree the 4-year-old is undeniably handsome.   
Fresh from her vacation in Bora Bora where she revealed her son's face in a rare pic, Halle Berry stunned in a floral dress attending the 2018 Imagine Cocktail Party.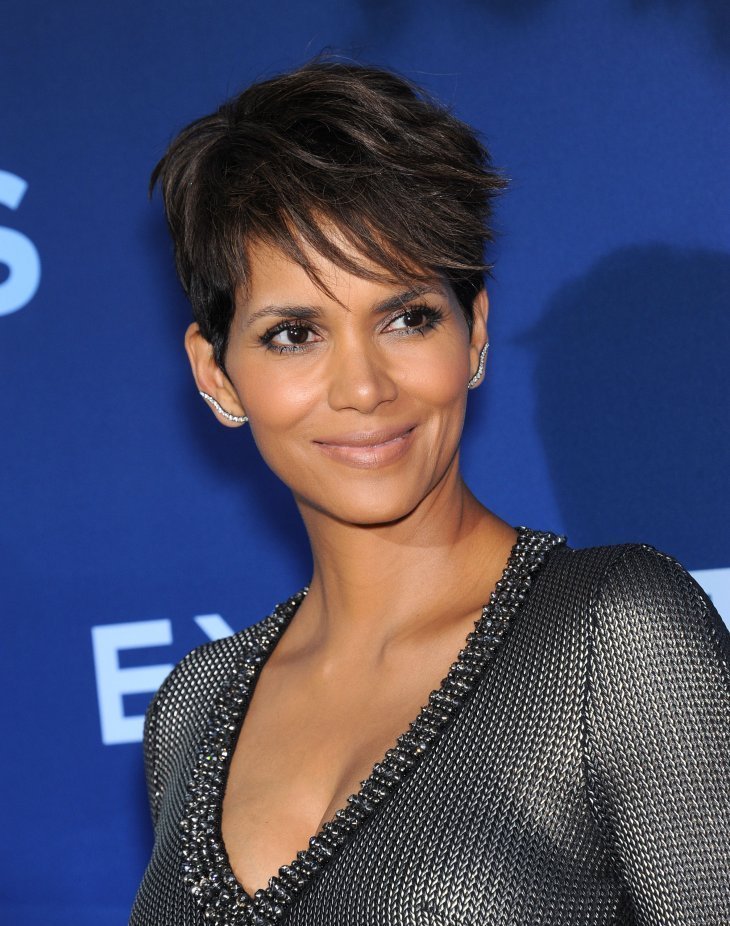 The 51-year-old showcased her fabulous legs as she slayed the red carpet in a chic floral mini-dress that also gave a glimpse of her cleavage. The ageless actress pulled her brunette tresses up in a messy bun while allowing a few wisps of her bangs to fall on her forehead. She applied minimal make-up with just a smudge of pink lip achieving a natural glow.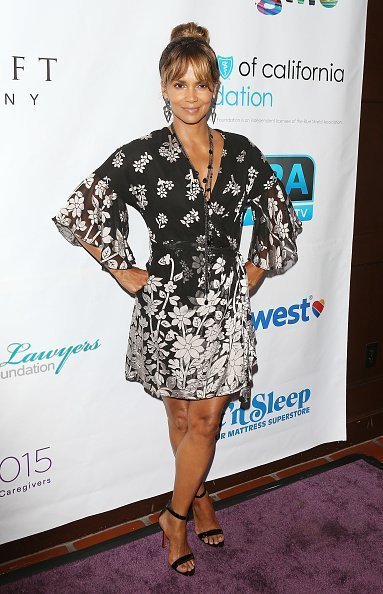 The Hollywood heavyweight was recently on vacation with her two children, Nahla and Maceo, sharing beautiful pics from the island of Bora Bora. The party of three sat side by side enjoying the view in one photo and enjoyed a sunset boat ride in another.
Halle also shared a fun solo where she's caught in a giant inflatable and another where she's seated at the end of the boat bidding the island goodbye.
But along with all the photos she shared, there was one in particular that drew more attention as it was a rare snap revealing her son's face. Halle has been very careful about posting photos with her children's faces seen in the past. So it came as a surprise when she shared one of her 4-year-old whose father is actor Olivier Martinez. The rare pic featured Maceo's back mostly, but he turned slightly to the side revealing his profile. The photo prompted Halle's followers to shower her with comments gushing at how cute, handsome and beautiful her son was. Here's that snap that has people talking. 
Meanwhile, back in the city, the former James Bond actress is set to star in the next installment of the 'John Wick' franchise along with Anjelica Huston, Asia Kate Dillon, Mark Dacascos and Jason Matzoukas. Halle herself revealed the news on Instagram when she posted a card that read, 
"See you in a year, Mr. Wick."
While it's certain she's part of the film which will be her first since 'Kingsman: The Golden Circle', details of her involvement are still under wraps.