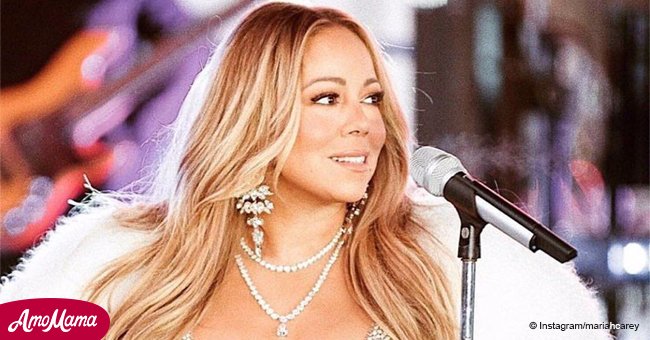 Mariah Carey shares new pic of her 'bad side' on social media
Mariah Carey just shared a photo of her "bad side" for the first time
Everyone loves Throwback Thursdays, and Mariah Carey made this one extra special by posting an unusual photo of herself on Twitter.
Throwback Thursday challenges users of social media sites such as Instagram, Twitter, and Facebook to repost older photographs with the hashtag #ThrowbackThursday.
The photos are usually funny, or from the user's childhood. Carey posted a photo of her left side. Any true fan of the Diva knows that Carey never allows herself to be photographed on her left side, only the right.
This peculiar predilection started when Carey was 19 years old and doing her first photo shoot. A publicist told her she had a 'bad' side, and should only allow photos that showed her right side.
"This is your good side — only let people photograph you from your good side, ever."
The young and impressionable singer took this advice to heart and always made sure she posed in a favorable light, on the right.
Read more about Mariah Carey on our Twitter account @amomama_usa.
For years, Carey would not allow candid shots, and photographers were forbidden to photograph her left side.
Carey attributed her phobia at having her 'bad side' photographed to her insecurity as a young impressionable girl starting out in an image-conscious competitive business.
Later Carey would joke that her 'bad side' was her then-husband Nick Cannon's favorite side.
The rapper and record producer was married to Carey from 2008 to 2016, and the couple share a daughter Monroe, and son Moroccan.
Now, with this unusual post on Throwback Thursday, it looks as if the Grammy winner has finally made peace with her famous 'bad side.'
Fans of the beautiful Diva have been clamoring for years that Mariah Carey does not have a bad side, and it seems as if she finally believes them.
Please fill in your e-mail so we can share with you our top stories!