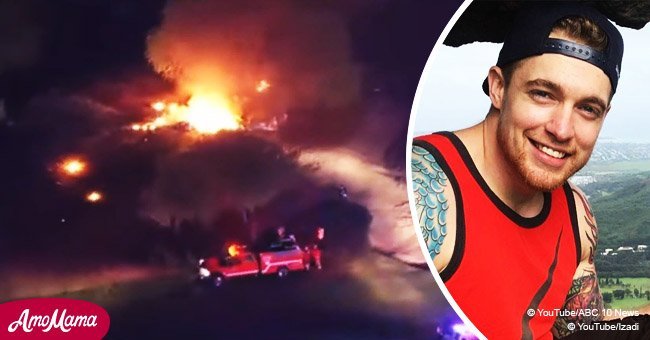 Student pilot 'had cocaine in his system' when plane crashed, killing him and five others
The student pilot named James Pedroza was among the six Instagram influencers who died during a plane crash. Reports revealed he had cocaine in his system.
Pedroza was aboard the private plane that crashed on April 9th. According to the Maricopa County Medical Examiner's Office in Arizona, the 28-year-old was under the influence of the illegal substance during his flight.
The Arizona Republic revealed that it wasn't clear who was controlling the plane when the crash happened. Erik Valente, 26, was seated next to Pedroza and he was a certified pilot.
Pedroza, a VIP host in Las Vegas, and Valente were together with Mariah Sunshine Coogan, 23, Anand Patel, 26, Helena Lagos, 22 and Iris Rodriguez Garcia, 23. All their lives were taken due to the tragic incident.
For more details about the five other social media influencers who passed away, follow us on Twitter at AmoMama USA.
The online records on the medical examiner's website showed that Pedroza's cause of death was blunt force injuries and thermal trauma.
Everyone had the same causes of deaths except Coogan. Her records showed that she only died from blunt force injuries but not from burns.
The plane, which was supposedly on its way to Las Vegas, crashed into TPC Scottsdale Champions Golf Course just a short time after it took off.
According to Garrett Pattiani – Pedroza's friend, Pedroza was working as a host at a gay nightclub in Vegas.
He shared, "I am sad that he is gone, but loved how he lived life to the fullest. He was wanting to see the world and travel. He will be missed. He never judged anyone and was always there to stand up for equal rights."
Pedroza's roommate named Micah Griggs revealed that he and Lagos were dating for six months before the accident.
Pedroza's Instagram revealed that he was an 'avid traveler' and was fond of sharing documentation of his adventures.
His bio showed that he had already visited 36 countries and was excited to be supposedly visiting his 37th.
Please fill in your e-mail so we can share with you our top stories!