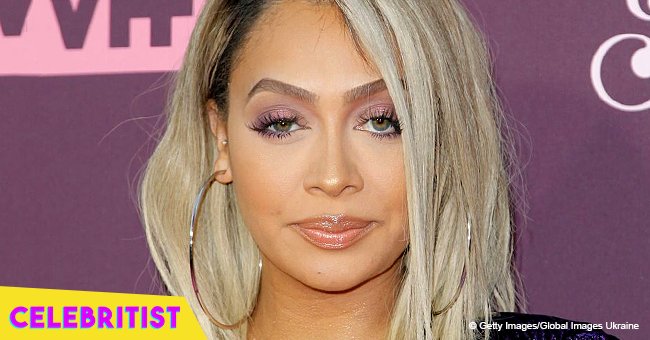 La La Anthony flaunts curves in gold-print pants after publicity stunt accusations

La La Anthony puts on a sexy front at a recent premiere after being slammed for her recent actions during her birthday.
Fresh from the backlash following her birthday visit to the family of the teenage victim of a Bronx stabbing, La La Anthony showed up at the premiere of her 'Power' co-star Omari Hardwick's solo show, stunning and sexy in a figure-hugging outfit.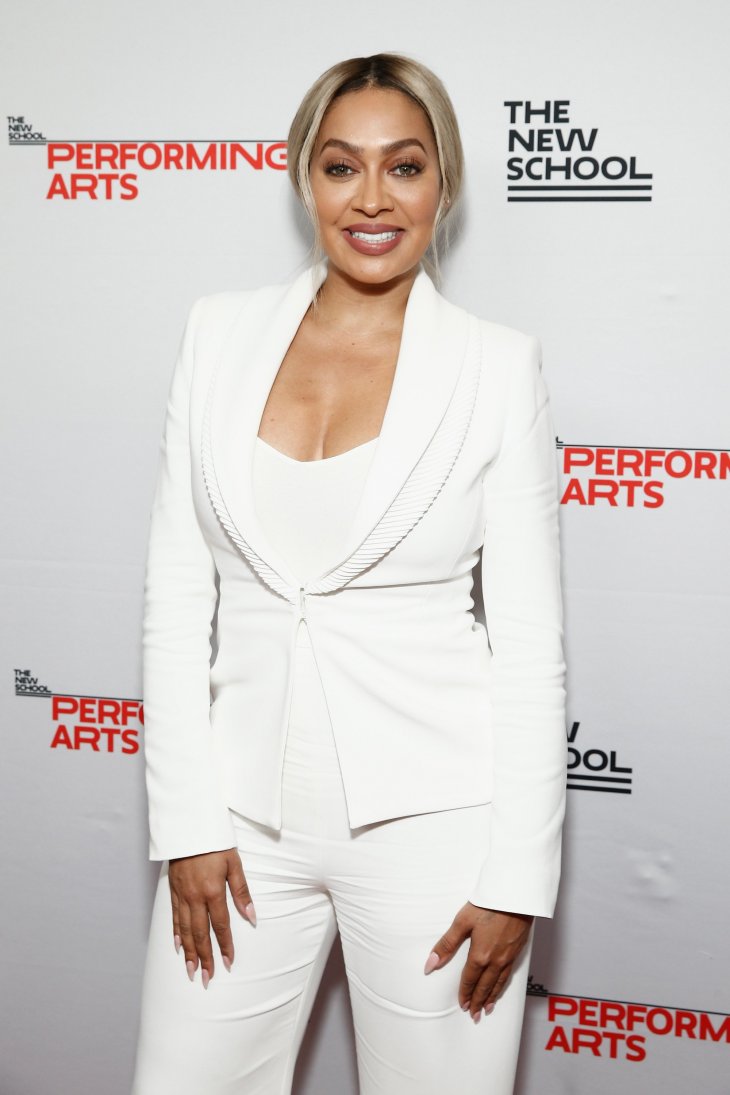 Source: Getty Images
The 39-year-old showed no signs of anxiety when she appeared all smiles for Hardwick's theatrical show 'HerO: A Work In Progress' at the Billie Holliday Theatre at RestorationART in Brooklyn.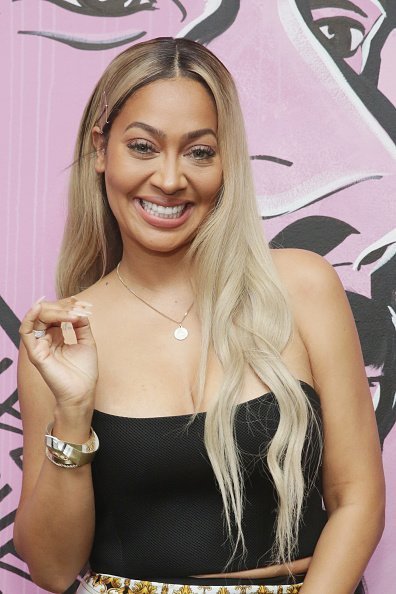 Source: Getty Images
The 'Power' star who portrays LaKeisha Grant in the series flaunted her curves in a black tube top and gold print pants. She completed her look with a pair of black sock-boots and wore multiple jewelry to accessorize.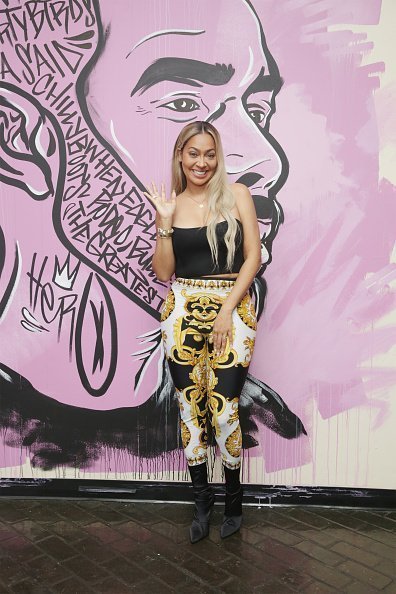 Source: Getty Images
The show directed by Indira Etwaroo and co-written by Hardwick was a blend of 'storytelling, poetry, rap, photographs, and video,' according to Playbill. Joining La La in support of Hardwick were her 'Power' co-star Jerry Ferrera, his wife Breanna Racana, 'Power' executive producer, 50 Cent, and Rosario Dawson.
La La's latest outing comes in the heels of a recent controversy involving her show of support for Genesis Collado-Feliz, the sister of mistakenly killed Lessandro "Junior" Guzman-Feliz, who was stabbed to death by machete-wielding Trinitarios gang members on June 20.
Celebrating her 39th birthday, La La visited the family of the slain 15-year-old and brought along her ex-husband NBA player Carmelo Anthony. Explaining her former husband's presence in her post following their visit, she wrote,
"This is what I wanted to do for my birthday today. Thank you to the 'gram for connecting me to this family. I wanted to offer our love and support to Lesandro 'Junior's' family. His sister @__octobersveryown__ reached out and told me he loved Melo. So I asked Mel to go with me."
She added,
"I can't imagine this type of pain and sadness. His family is strong and may God bless them forever. Seeing his family smile when we walked through that door is something I will never forget. Putting my arms around his mom is something I will never forget. Being in his room is something I will never forget. Pls go to his sister in law's page @c0co__amor to donate to this family. (& before it starts…we did more than bring jerseys and sneakers) just do what YOU can even if it's $1.. this family will be in my heart forever #justiceforjunior #justiceforjunior."
Though La La's was sincere in her intentions to honor the family of the victim, it was met with skepticism by many who accused her of using the gesture as a publicity stunt. On fan wrote,
"People you're missing the point, this is for a good cause we can agree on that but someone between those two wants the publicity more than the other here…before this have you seen her anywhere near Melo????"
Another added,
"I think your wack I honestly think it's all about you and your publicity! How dare you make Junior about your bday! There was a reason I never liked your dumb ass!"
Nevertheless, La La didn't let all the trash talk get to her and instead went for a second visit to the murder scene at a Bronx bodega where a vigil is now in place. The actress hugged Genesis and walked arm in arm with her amid candles, balloons and teddy bears that surrounded the scene. La La was visibly in tears when she removed her sunglasses at one point and declined to do interviews.
The ex-couple also made donations to the family's GoFundMe account.
Please fill in your e-mail so we can share with you our top stories!