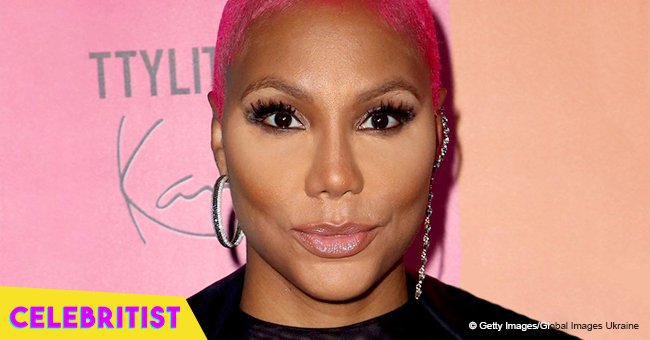 Tamar Braxton shares 'horrible' 90s pic while revealing struggles with body dysmorphic disorder
Tamar Braxton got all sentimental while visiting her mother's house. While going through old photos, she came across one particular photo that brought back a traumatic time in her life.
In the photo, Tamar looked thin, but felt a lot heavier, and the obsession with her appearance started when she was just 11-years-old. Since then, she suffered body dysmorphia and was battling it for quite a while.
Now that she came across the photo, she re-opened old wounds and shared about the condition on Instagram.
"I STILL struggle with body dysmorphia to THIS DAY all because a record executive told me I was too fat at 11 to be more of a "commercial " artist.. only to end up having BIG R&B hits TODAY!!!"
Braxton continued to relate her battle with body dysmorphia with how executives used to tell her and her sisters that they were "too perfect" to compete with other reality shows like "Love & Hip Hop". The "My Man" singer then continued to share words of encouragement for people who are fighting the same or similar battles to what she has been experiencing.
"I say all that to say people will try to turn you into whatever they want you to be for their benefit! When are you going to be who YOU truly are for your OWN benefit? We put ourselves through hell to be however someone else [sees] us."
The highly successful R&B artist also shared how despite being told that their family was too "perfect" to become the topic of a reality TV show, they are now the longest running black family reality tv show in history. At one point, her family even had to try and look for major problems in their family just so they could have some sort of issue to show. However, they realized that they were fine the way they are, and since then, their show has been watched by thousands.
Tamar seems to have overcome her body dysmorphia, even sharing how important it is to have self-love, as it is what makes life worth it.
Please fill in your e-mail so we can share with you our top stories!