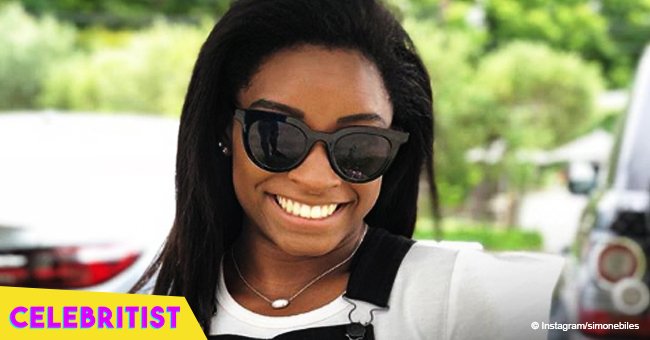 Simone Biles and boyfriend show off toned bodies in recent pics from vacation
Now that it's summer season, Simone Biles and her boyfriend decided to go on a quick vacation away from the hustle and bustle of city life.
Simon Biles and her boyfriend Stacey Ervin are completely smitten with one another, and they decided to make the most out of their free time by hitting the river with a few of their friends over the weekend.
It's rare for Olympians like Simone Biles to ever get free time off, so when she's given a break, she definitely grabs every opportunity to make the most out of it.
She and her fellow gymnast boyfriend Stacey decided to hit a river, where they swam and showed off their physically fit bodies.
The loved up couple have been linked together since 2016, but only confirmed their relationship officially last year. Both Stacey and Simone are gymnasts, but while she is an Olympian, her darling boyfriend is a director and head coach at a Gymnastics center in Texas.
Their love for the sport is what initially brought them together, and is what fuels them to keep pushing their limits every day. It is also their passion for gymnastics that allows them both to be mature in their relationship by accepting that they are not each other's priorities at the moment. Due to their dedication to the sport, the two of them know that it will always come first, and their relationship comes second.
However, this fact does not stop the couple from making the most out of their time together, making sure they spend it doing enjoyable things like going swimming in rivers, or going on road trips when they have the chance.
Recently, the power sports couple shared cute photos of their quick getaway with one another, showing how despite being extremely dedicated to their sports careers, they can still make time for one another.
Ervin was a four-time all American champion, and won back-to-back NCAA and Big Ten championships with his teammates at the University of Michigan. Meanwhile, Biles has four Gold olympic medals for the United States, setting an American record for most gold medals won in women's gymnastics at a single Olympic season.
Please fill in your e-mail so we can share with you our top stories!