Alicia Keys gets dragged after recent picture with her son
Alicia Keys is still being haunted by the past, getting dragged for being a "homewrecker" after posting a photo with her son. 
It's been years since the issue of Alicia Keys breaking up Swizz Beatz and Mashonda Tifrere's marriage came to light, and according to Atlanta Black Star, she denied all allegations thrown at her. However, in a predictable move, Mashonda disagreed to everything she had said, saying that she and her then-husband Swizz Beatz were not separated when the two began having an affair. 
Both women have children with Swizz Beatz, and having to deal with one another has always been quite difficult. That is why the singer has chosen to address the issue once and for all, even though there was a high chance of straining the already fragile situation even more
During the interview, Keys shared that they began seeing each other after the ex-couple had been separated for "some time". She also shared that it didn't matter what the truth was to people who were determined to knock other people down, so she didn't think it was necessary to fight what is not true. 
However, Swizz's ex-wife decided to react to the claim about the state of their marriage during the time they began their relationship, saying:
"Not much surprises me anymore when it comes to this situation. I truly thought that everyone's priority was the well being of the children involved. I don't see the sense in throwing oil on a fire, it just takes us back to point A."
Swizz Beatz and Mashonda Tifrere were married from 2004 to 2010, and right after their divorce, the rapper married his then-girlfriend Alicia Keys. 
A good eight years after their marriage, it seems people are still trying to remind Alicia of its twisted past, which came about after she posted a photograph with her son Egypt. In the caption of her photo, she shared a heartwarming caption that said: "I couldn't imagine you ever being taken from me...  #familesbelongtogether  #MotherSon #Love #children #Priceless #nomuslimban#endzerotolerance #savethesupremecourt#VOTE". 
Her Instagram followers had a lot to say, specifically about the caption she wrote, calling her "hypocritical".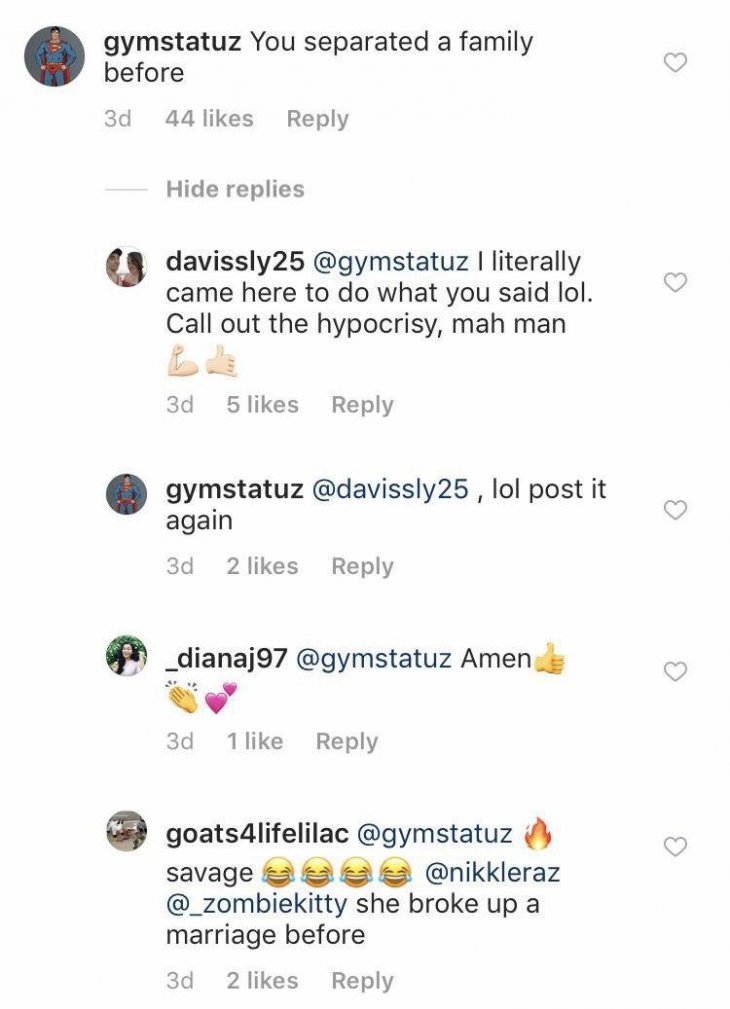 Alicia Keys has remained mum about the comments, trying not to lose focus on the main point of the photograph which was to stop the muslim ban and keep families together.