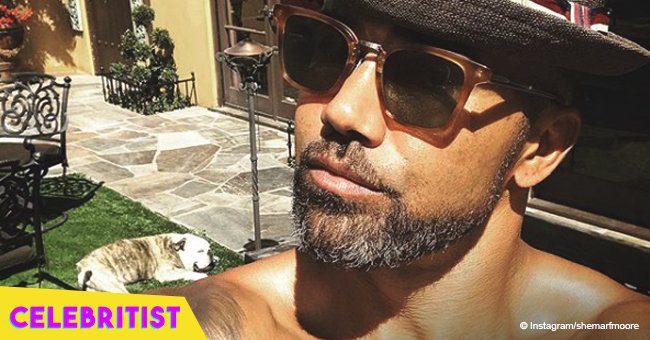 Shemar Moore, 48, shows off gym-toned washboard abs in shirtless pic

Shemar Moore is 48-years-old, and yet he is still incredibly ripped. The actor made sure to show off his figure while announcing his 48th birthday on social media, posting a shirtless picture of himself on Instagram.
Despite nearing 50, Shemar Moore is physically fit and looks nothing his age. During his special day, he showed off his six-pack abs in a photo he posted on his Instagram page. In the photo, the shirtless model sported a pair of khaki jeans, Calvin Klein underwear, aviator shades, and white sneakers, while holding a glass of wine.
In his caption, Shemar warned his followers that he might have been showing off a bit, but it's because he has definitely earned it. He has been hitting the gym to get his "Hondo body back", given that "SWAT" season 2 starts filming this month, and will be airing on September. However, while he has not yet gone back to work, he has been making the most out of his free time by sipping on wine and hitting the gym.
A few hours ago, Moore shared another shirtless photo of himself, still enjoying a glass of wine, this time while celebrating the 4th of July.
The CBS Series "SWAT" stars the "Criminal Minds" alumni, where he plays Sergeant Daniel "Hondo" Harrelson, a Los Angeles resident whose new position is meant to be an attempt to bridge the gap between LA residents and the LA Police Department. Hondo is then torn between the social injustices that he has seen and experienced as a black man, and his loyalty to his career. He and his partner Deacon, played by Jay Harrington, have had to make some tough calls during the show's first season, which ended in May.
Now, fans have two months to go before they get to see the show's latest season on CBS.
Please fill in your e-mail so we can share with you our top stories!