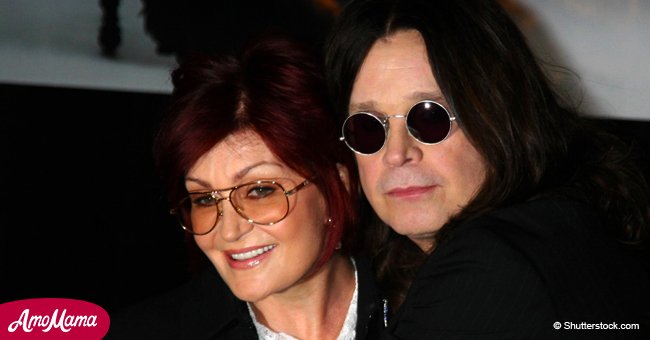 Kelly Osbourne shares previously unseen photo of parents' wedding day
The 33-year-old singer-songwriter and fashion designer, Kelly Osbourne celebrated with her parents this week.
She shared a never-seen-before photo taken on their wedding day 36 years ago and wrote in the caption on Instagram that they are still going strong.
She also added: 'Thank you for showing me what [...] true love is.' Her post tugged at the heartstrings of her fans and received nearly 100,000 likes in less than 24 hours.
As reported by People, her parents Ozzy and Sharon Osbourne walked to the altar in 1982 and their eldest child, Aimee, was born a year later.
They also share the 33-year-old Kelly and 32-year-old Jack. Read more on our Twitter, @amomama_usa.
It hasn't always been moonshine and roses for the famous couple. They parted ways two years ago, after 33 years of married life when Ozzy allegedly had an affair.
The couple worked through their marital problems and reconciled a year later. Ozzy realized that he owes everything he to Sharon and they renewed their wedding vows as well.
He wanted to show Sharon how much she meant to him and worked hard at winning back her heart. Sharon admitted on The Talk that she "fell out of love with [Ozzy] and then fell back again."
Ozzy agreed to see a therapist and Sharon respected him for the effort and hard work at trying "to be a better person," explaining that she had a "newfound love" for her husband.
The Osbourne's rose to fame with their eponymous reality show which aired from 2002 until 2005. Kelly announced on Instagram that she would be returning to the small screen with her parents and Jack.
Their biography series, Culture Shock, aired on July 2 on A&E, and takes a look at the stories behind the original series and gives viewers an unfiltered look at the lasting effect of fame on the family.
Please fill in your e-mail so we can share with you our top stories!