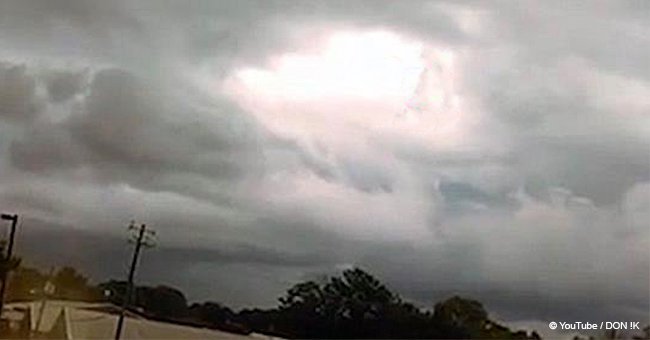 People claim they see 'God' walking through the clouds in mysterious video
A video footage of what appears to be a strange figure walking on the clouds has caused quite a stir.
That video, taken in Alabama, was posted to YouTube channel, DON !K, on July 2, 2018. 'God' appears to walk across the sky between clouds in Alabama,' reads the title of the video, which has been viewed more than 930,408 times.
Many people were quick to say that the figure walking on the clouds could be God.
As reported by Daily Mail, the video was taken by Solo Dolo, who was trying to film a storm brewing over Tuscaloosa, Alabama.
"Hey, we've got a storm over here. We got no power, everything blowing over here, boxes trees," Solo Dolo said while doing the Facebook live stream.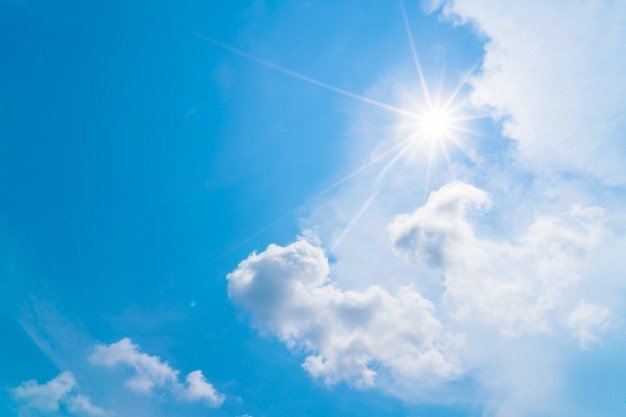 Source: Freepik
Follow us on Twitter @amomama_usa
Later, as the video focused on the skies overhead, a voice can be heard saying: "Look at that hole right in the sky... that's who's got the power. He got us covered at least, we're alright."
Quite a number of netizens were convinced that it was God walking on the clouds, and that it could be a sign that the Second Coming was impending.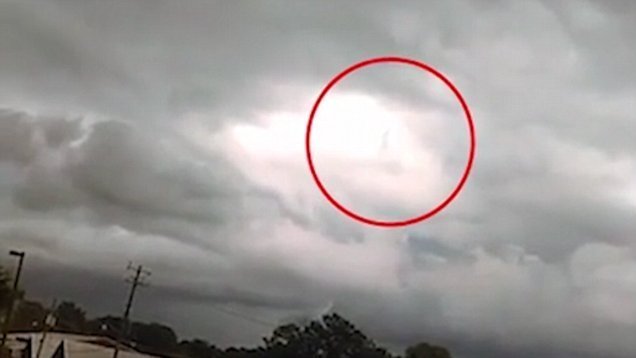 Source: Metro
"In these days and times will be signs, wonders and miracles, God reveals himself to the prophets first, just search it out in the Bible for yourself. These are the last days, no one believed Noah when he built the ark, but it rained for 40 days and 40 nights," commented Mashona Brown.
But many also disputed claims the figure could be God.
Rubi Sanchez wrote: "How did these people come to the conclusion that it was a man walking in the clouds? To me that looks like a cloud passing thru the light."
YouTube user Nur had another theory, writing that, "We are living in an enclosed system. The planet is much larger than we're told. There are highly advanced beings controlling us and watching over us."
Please fill in your e-mail so we can share with you our top stories!