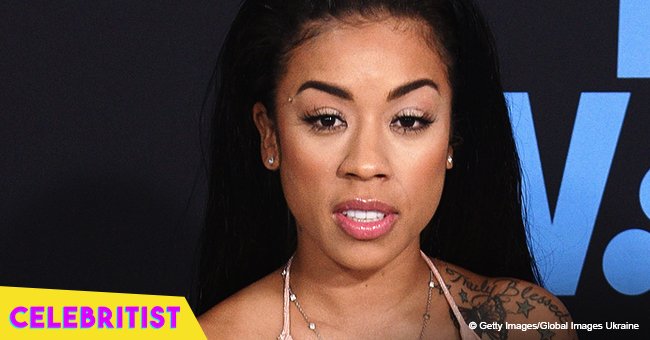 Keyshia Cole announces pregnancy after months of speculation
Keyshia Cole has just revealed her pregnancy in a photo showcasing how far along she is. The news comes after speculation that she's carrying the child of her rumored boyfriend.
It's confirmed. Keyshia Cole is pregnant with her second child.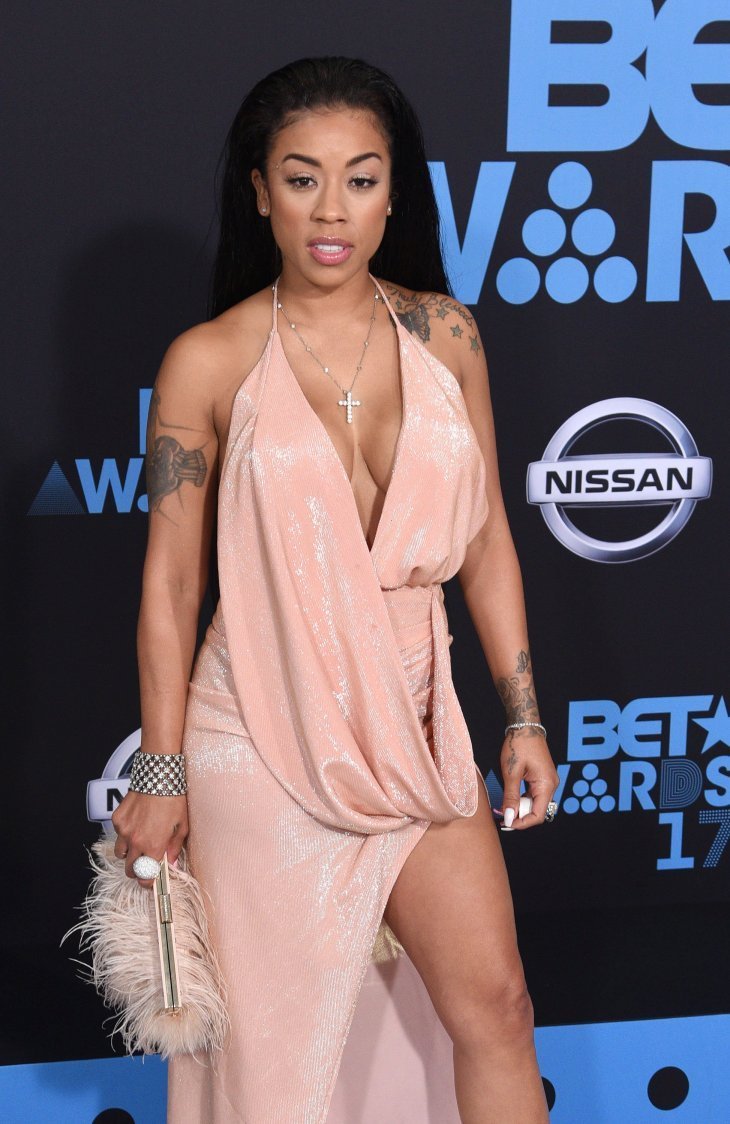 Source: Getty Images
After months of speculation, the singer herself broke the news on Instagram while posting a photo of herself dressed in Fashion Nova. Her caption gave it away when she wrote,
"#PreggoInMyFashionNovaFit #CongradulationsAreInOrder."
It's safe to assume the 36-year-old is still in the early stages of her pregnancy with her baby bump hardly visible in her recent post. She was wearing a snakeskin-printed dress with a cut-out at the abdomen area revealing her still-tiny waist.
The 36-year-old has not revealed who the father is, but it's possibly her boyfriend, Niko Khale. She's been dating the 22-year-old Soundcloud rapper who also spent the Fourth of July with her.
Keisha already has an eight-year-old son, Daniel Hiram Gibson Jr. born from her previous relationship with NBA star Daniel Gibson who she married in 2011. The pair separated in 2014 and filed for divorce in 2017.
The R&B singer opened up to The Breakfast Club about her feelings for the former NBA player during an interview in October. She revealed that the "emotions are gone" after praying for it.
"There was times when I would really wonder why and ask myself, 'Is it you?' I just realized that with or without me, you're still gonna be a slucket-bucket. That's jokingly but seriously joking. You just have to realize. Ain't no hard feelings. It happened the way it happened. Everything happens for a reason."
Asked on whether Daniel requested for spousal support and full custody of their child, Keisha was unsure.
"He said no, but so, why was the paperwork filed if you say no? I don't want to talk about it. I don't want to listen. I don't want to hear it… He says it's not true. I'm hoping that wouldn't be the case. I'm hoping he would never try to do that."
Keisha and Daniel are currently co-parenting their son. Around Father's Day, Daniel shared a sweet photo with his son. It was clear he relished being a father as he reflected on his relationship with his son in his caption.
"The days fly by when I'm by your side. It's like the world stops spinning so we can enjoy our time. I still remember you the moment you opened ya eyes for the first time, you had the toughest Lil frown then let out a big ass cry, but when you heard my voice that smile couldn't hold itself inside... to this day, it's still the greatest feeling I've ever known. & Though it's hard sometimes to watch you grow, sometimes I fear that I'm losing my baby boy, I just really hope that you know, of all the things I am - an athlete, an artist, a musician, a son, a brother, a writer, a friend, a lover - the one that makes me proudest will always be your father. #DadGang #EverydayFathersDayforme #DatsmyDawg #BoobysWorld"
Please fill in your e-mail so we can share with you our top stories!