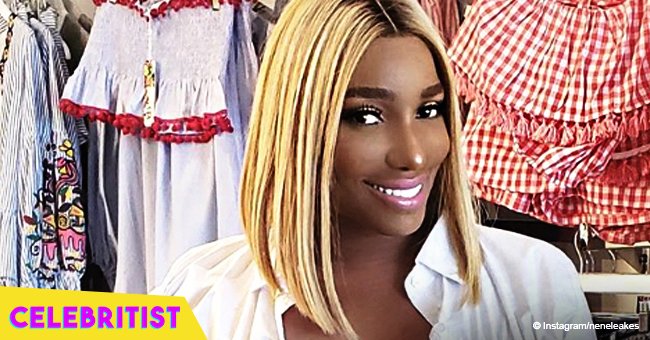 NeNe Leakes warms hearts with photo of grown-up son who looks more like dad
The Real Housewives of Atlanta star NeNe Leakes used her Instagram account to share a photo of her next to her grown-up son on 4th of July.
In the image, the TV personality was portrayed sitting at a table wearing a white shirt covered by a blue jacket with a flower pattern all over it, and grey sweatpants. NeNe appeared side-looking at the camera in a very beautiful pose.
Next to her, there was 19-year-old Brentt Leakes, He opted for a black shirt and pants, and was seriously staring at the camera. For the caption, NeNe wrote that she was 'chilling' with her 'chile,' and added the hashtag 'Happy 4th.'
As soon as she uploaded that picture, her fans and followers took to the comment section to share their thoughts.
One of them was Instagram user @tyonelove49, who pointed out that the young man looked a lot like his father. User Yvette Nelson wondered about the health condition of NeNe's husband and sent him blessings.
The reason why Nelson did that is that Gregg Leakes, NeNe's husband, was diagnosed with cancer in June. After spending 16 days in a hospital, the man came back home, what made everyone think that he would be fine.
However, things were completely different as NeNe took to Instagram to share a photo of her husband sitting in an office with a serious look on his face in front of a screen that had the word 'cancer' slashed in red ink.
After that, the TV personality confessed that Gregg's cancer had been removed and that he was doing great. She never said the type of cancer Gregg was diagnosed with.
Finally, NeNe asked her followers for advice regarding whether they go for chemotherapy or not.
Little-to-no details about the man's condition have been shared. NeNe has urged her Instagram followers to send any information, diet, and holistic medicine they know as a way to help her husband.
Please fill in your e-mail so we can share with you our top stories!