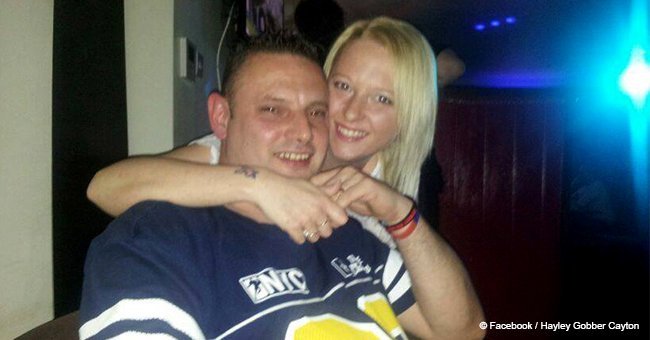 Wife hanged herself at family home moments after sending heartbreaking final text

33-year-old Hayley Cayton, who was suffering from mental illness, hung herself only moments after sending a heartbreaking final text to a friend.
According to Mirror, the mother-of-three was found dead only a few hours before her husband, John, was supposed to take her on a romantic getaway.
The report suggested that Cayton was supposed to get her nails manicured before joining her husband for a trip to South Yorkshire.
Before taking her own life, she sent two texts to her friends and family. To a friend she wrote, 'I am done fighting, bye for now.' She then also sent the last group text to all her friends and families, writing, 'Love you lots'
Follow us on Twitter to learn more.
She was found dead at her family home in Leyland, Lancashire, which she shared with her husband and three children of ages eight, 11, and 14.
John found out about the tragedy only when one of his wife's friend texted him saying, 'Hayley has done it again.'
When he arrived home, there already were ambulances parked outside his property. Cayton was taken to a hospital, where she died the following day.
The online source informed that Cayton, who was a housewife, was diagnosed with an emotional personality disorder in 2017. She also had 'chronic suicidal ideation' and was diagnosed with the condition after her several attempts at self-harm.
It was, however, explained during the court hearing that Cayton was showing signs of improvement.
John told the online source, "In the weeks prior to her death I had a meeting with her support worker to try and manage living with Hayley and that became an issue because Hayley had found about it.'
He further admitted, "On the 5th of October she was upset so I took her for a drive and we talked about everything. When we got home her mood seemed to improve and on the 6th she appeared to be in good spirits."
Please fill in your e-mail so we can share with you our top stories!