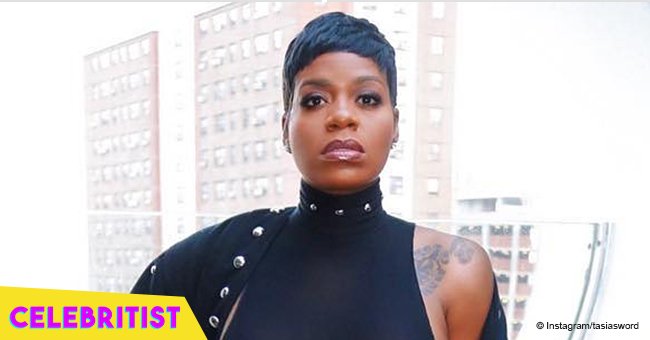 Fantasia flaunts curves in tight, black bodysuit during performance

Fantasia Barrino delivered a compelling performance at the Essence Festival where she stunned in a black bodysuit and broke down in tears after bringing her recovering brother on stage.
It was an emotional night for Fantasia Barrino during her Essence Fest performance. Not only did the 'American Idol' winner showcase her immense talent and astonishing curves, but she inspired others with her heartfelt rendition of 'Lose To Win' as her younger brother Xavier Barrino took the stage and proved his strength recovering from an accident.
The singer who wore a black and white bodysuit for her stand-up number was all charged up when she belted out her song while her brother dressed in white danced in his wheelchair. The moment was a testament to Xavier's astonishing recovery after undergoing over thirty surgeries and procedures following a motorcycle accident in September.
In an Instagram post, Fantasia shared a clip from that performance and wrote an inspiring message in her caption.
"Keep Fighting!", she began then added,
"Just as my Lil Bro did after 30+ surgeries & procedures! Sometimes you'll have to Lose, but you'll Win Again if you really want it bad enough! I had to go all the way in for my Baby Bro @xavierbarrino Listen everyone, Yea we all fall but it's how you get back up that they will remember Most!"
In a separate post, the 33-year-old vocalist posted a photo from her show and reminded her followers of the power of motivation as evident in her brother's journey and her family's resolve not to take "no" for an answer.
"When you have the spirit of the Gorilla and the Heart of the Lion, God will rise above all those who said "No" I. Your Life. Thank You Essence and the whole Rock Soul Team who helped me create an unforgettable moment. @xavierbarrino@mroohyea we Did it Boys!!! Family Forever"
Xavier was critically injured after figuring in a serious motorcycle accident last year. Doctors said it would be a tremendous struggle for him to learn to walk again. But the determined man proved his doctors wrong when he managed to stand up in March after months of rehabilitation and with his family's undying support. His older sister was proud of his achievement and shared his progress, grateful and optimistic.
"My Father is Awesome @xavierbarrino I'm so proud of you baby You never gave up the fight I TOLD YALL HE WOULD WALK AGAIN AND IM STANDING ON THAT "HE WILL" Father THANK YOU."
The message was accompanied by a video of Xavier standing with the assistance of his mother and a therapist.
Since his accident, Fantasia and her brothers have been by Xavier's side cheering him on. The singer documented his progress throughout his hospitalization and rehabilitation while asking her fans for prayers and good vibes.
Please fill in your e-mail so we can share with you our top stories!