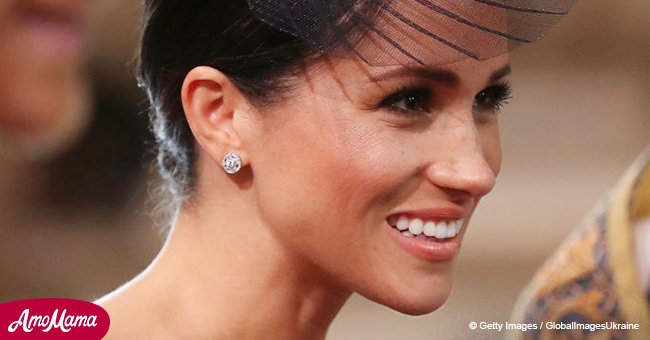 Daily Mail: Meghan Markle under fire for making another 'mistake' at Westminster Abbey

Meghan Markle attended the RAF Centenary at Westminster Abbey alongside her husband Prince Harry, as well as the Duke and Duchess of Cambridge.
She has since received criticism for the way she crossed her legs during the service, and Daily Mail reported that Meghan is 'simply creating her own style of seating.'
The Duchess of Cambridge is known for sitting with her legs tight together at a slight slant, which is now referred to as the 'Duchess Slant. Read more on our Twitter, @amomama_usa.
Experts predict that Meghan's 'seating position' could be referred to as the 'Sussex sit' in future, once she 'finds her style.'
However, a particular group of Royal observers and fans still feel that Meghan should be crossing her legs at the ankles and not the knees.
Despite the criticism she received for crossing her legs, Royal expert William Hanson said that even though it should be avoided, she didn't necessarily break any strict rule.
Meghan made sure that there wasn't a gap between her ankles, which according to Hanson counts in her favor as it could "look very ungainly" regardless if done by men or women.
It is considered to be Royal faux pas to cross legs at the knees and could be construed as being "disrespectful" towards the ruling Sovereign.
As reported by Elle, Meghan pulled the same move when she attended the Young Leaders Awards earlier this month, however, she assumed the 'Duchess slant' a few seconds after crossing her knees.
That said, even Catherine crossed her knees in the past, with many fans simply feeling that 'anything goes.'
Meghan wore an elegant black A-line Dior dress with matching black Stephen Jones fascinator while Prince Harry was dressed in his military uniform.
After the RAF service, the Duke and Duchess of Sussex traveled to Dublin for a two-day tour of Ireland, at the behest of the Queen.
Please fill in your e-mail so we can share with you our top stories!