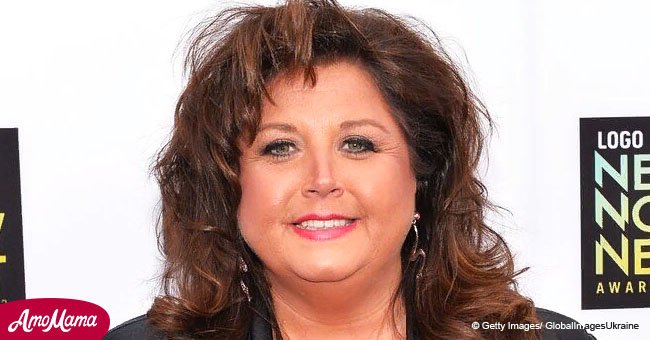 Abby Lee Miller takes first step towards recovery

Cancer survivor Abby Lee Miller is not letting the spinal surgery keep her down.
Abby Lee Miller of Dance Moms fame, is on her way to recovery after her 2nd spinal chord surgery in less than three months, as she gleefully expresses in her Instagram post.
In her post, Miller refers to herself as Peter Pan ready to fly, as she stood with harness support for her legs.
In early April 2018, after undergoing emergency surgery for her back, which was earlier believed to be an infection, Miller was diagnosed with Burkitt Lymphoma, a rare variation of non-Hodgkins Lymphoma.
The 51-year-old has been in treatment ever since, and in June she needed another surgery on her spine. Read more about Abby Lee Miller on our Twitter account @amomama_usa.
This variation of Lymphoma affects the body's immune system, starting at the antibody-producing B-cells.
The doctor who performed Miller's surgery, Dr. Hooman Melamed, said that most people diagnosed with Burkitt Lymphoma have a good prognosis.
Surgeries on the spinal cord are very sensitive, and after her latest operation, the 51-year-old is currently undergoing physiotherapy to restore natural functioning of her lower limbs.
Miller has been pretty vocal about her diagnosis and treatment plan, as is clear from her Instagram account. She has managed to keep a positive spin on the entire story, smiling through each of her painful chemotherapy sessions.
Miller underwent five rounds of chemotherapy so far, before and after her surgery. She seems determined not to let cancer slow her down.
The reality TV star is all set to return for the 8th season of Dance Moms on Lifetime. The season was initially canceled by the network but has been renewed for another season, with Miller included in the cast.
The show has already put out casting calls, and Miller is heading the search for new talent, as per the show's latest advertisement posters.
Please fill in your e-mail so we can share with you our top stories!