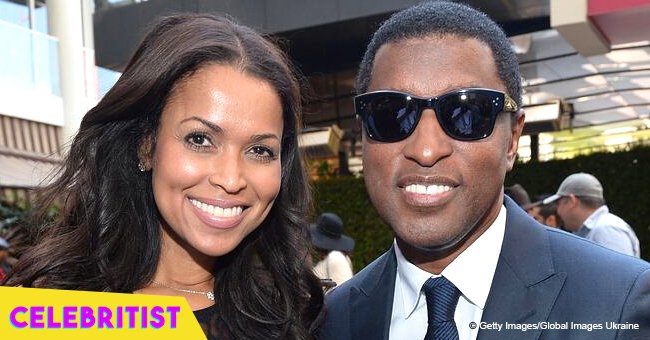 Tracey Edmonds can't get enough of her & Babyface's sons, posting new trip photos with them
The American businesswoman, television producer and personality shares two sons with her R&B singer ex-husband, and has recently embarked on a holiday with her boys.
Tracey Edmonds has been hitting up Peri on a holiday she is sharing with her sons, Brandon and Dylan, who she had with ex-husband Kenneth Brian Edmonds, better known by his stage name of Babyface.
Tracey and her boys have been enjoying the beautiful country, checking out the Pisco Market, and even traveling to see the famed Machu Picchu on their adventure vacation.
The television personality took to Instagram to share a number of photos of their getaway, making sure her sons were featured in the lovely images as well.
The first image, shared just after the family had touched down in Peru, showed Tracey, Dylan, and Brandon looking excited about their upcoming adventure.
While the boys were dressed practically in jeans and tracksuit tops, their mother was still in full fashionista mode in a pair of tight white jeans and a fitted black shirt that showed off her ample cleavage.
"Hey #Peru!! WE SEE YOU!! We just arrived and we're ready for our ADVENTURE! And SO HAPPY all of our luggage made it! Let's GO!! Look out #machupicchu #nazcalines and more... Here we come!" Tracey wrote in the caption.
In one image, Tracey and Dylan could be seen at the market, looking relaxed as they checked out the wares for sale. Tracey wore a rainbow shirt, while Dylan opted for a dark green sweater and a black cap, with his headphones around his neck.
Tracey started the image's caption in the local language, and then shared with followers that she was trying to think back to her high school Spanish classes to communicate with while on vacation.
"Trying to remember my High School Spanish while I'm out here in Peru! Should translate to "Fun day at the Pisco market with Dylan and Brandon! Forgive me if I didn't say it right! Feel free to correct me in the comments! Sending out LOVE from Peru!" she continued.
In the beautiful image of Machu Picchu, Tracey and her sons were seated on a wall above the geological site, with the ruins in the background in front of the gorgeous greenery of the Andes Mountains.
The proud mama sat with her arms around both her son's shoulders, and they looked relaxed and cheery as they surveyed the scenery.
Please fill in your e-mail so we can share with you our top stories!