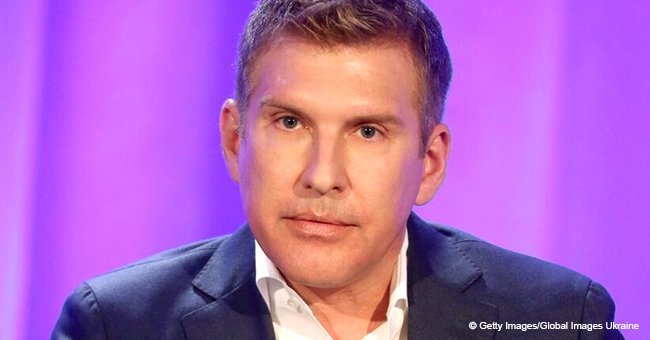 Todd Chrisley reveals struggle with new diagnosis

On Tuesday, Todd Chrisley revealed on his show Chrisley Knows Best that he was struggling with a pain in his right foot. His family appeared to not care that much.
He ended up going to a podiatrist to have the foot checked out. The doctor diagnosed him with gout.
Todd Chrisley appeared to be dealing with his new diagnosis in a semi-serious way. However, his biggest issue was that his family wasn't giving him any sympathy.
On an all-new episode of Chrisley Knows Best, a reality series, Todd went to see a podiatrist after suffering from extreme foot pain. He revealed to the doctor, "When I go to put pressure down on it, it hurts so bad that I really want to cut it off"
For more on this story go to our Twitter account @amomama_usa. The star shared that his foot was killing him with pain and he couldn't even stand for his wife, Julie, to touch him.
The doctor asked the reality personality what kind of fluids he drank in a day. Todd responded that he had two sweet teas from McDonald's by noon and then two to three Cokes throughout the rest of the day.
The doctor noted that none of his drinks included water, to which the star joked that the items he mentioned had some water in them. When asked what vegetables he ate, the star revealed that he would eat French fries and baked potatoes.
That's when the doctor diagnosed him with gout. The sickness occurs when uric acid forms crystals in the joint that can eat at the bone if let go too long.
The cause of gout is overindulgence. Todd was surprised by the diagnosis as he felt he looked after himself pretty well.
However, he cheered up when he heard that the disease had historically been associated with royals. At home, the star rested his foot on an embroidered 'royal' pillow and wheeled around in a wheelchair.
Even though his family still didn't seem to notice him much, he went out of his way to take care of himself. He even hired someone to insert an IV in his arm, to avoid having to drink water.
In the end, Julie conceded her "toughen up" attitude to save her husband's feelings. She baked him a gout-friendly pie which pleased her husband.
Chrisley Knows Best airs on Tuesdays at 10 p.m. ET on USA Network.
Please fill in your e-mail so we can share with you our top stories!