Caitlyn Jenner, 68, hits the red carpet in sleeved velour dress with 21-year-old rumored girlfriend
Caitlyn Jenner, best known for I Am Cait, took to Instagram to share a photo of herself next to her rumored girlfriend Sophia Hutchins right before going to the ESPY's Awards.
In the image, uploaded on July 18, the 68-year-old TV personality was portrayed wearing a black dress posing next to Sophia, who put on a dark blue number. Both women had their makeup on point, and they looked very happy.
One of the most remarkable aspects of the picture was that they chose color-coordinated dresses. In the caption, Caitlyn revealed that the image was taken before going to the ESPYs and that it brought back memories from her first public outing.
As soon as she uploaded that image, her fans and followers took to the comment section to share their thoughts.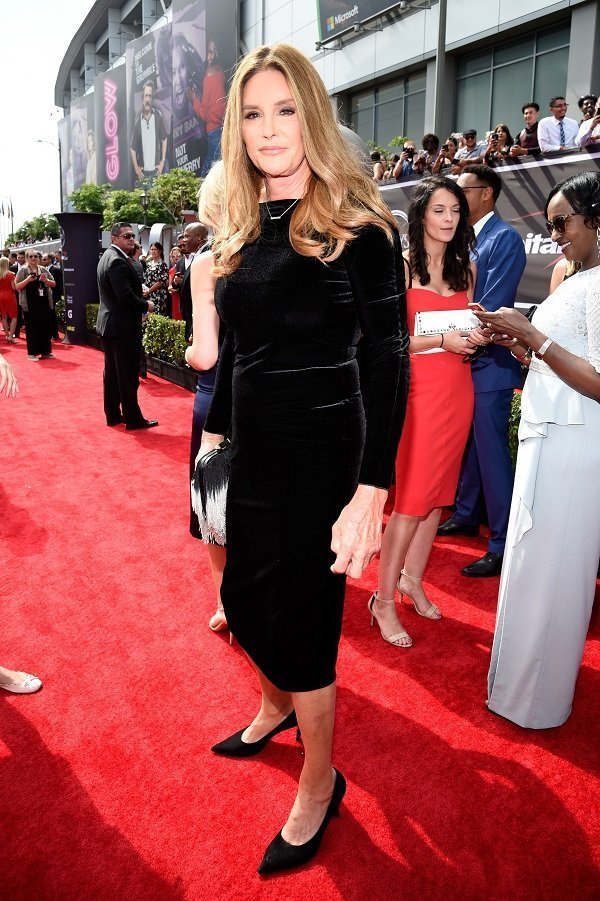 One of them was Instagram user @mimi_pumpkin, who pointed out that Caitlyn looked stunning. @cynthialundie chimed in and said that she hoped Caitlyn was happy.
Daily Mail reported that the first time Caitlyn came out as a transgender was during the ESPY ceremony celebrated three years ago. At that point, she was surrounded by her loved ones, and she was honored with the Arthur Ashe Award for Courage for her athletic achievements and her public struggle to come out as transgender.
Up until this year, her life has changed a lot as her relationship with most of the Kardashians became estranged after Caitlyn address Rob Kardashian's life in a memoir.
Apart from that, the Kardashians admitted that the book was filled with made-up stories that made their family, including Caitlyn's ex-wife Kris, look bad.
For this year's ceremony, she was joined by 21-year-old Sophia, who has been next to Caitlyn several times in different outings for a while already, what has made people believe that they are dating.
Daily Mail added that they reportedly live together at Caitlyn's Malibu home as they have been seen together regularly getting coffee in their local neighborhood.