Crispy potato cheese balls with gooey, melted cheese
There are endless ways to cook potatoes, and these crispy balls filled with melted cheese are healthy, addictive and easy to prepare. Is an excellent appetizer for kids or parties, and they go well with many sauces.
This easy recipe won't take you more than 40 minutes and is a good option if you're craving for a crispy but cheesy snack.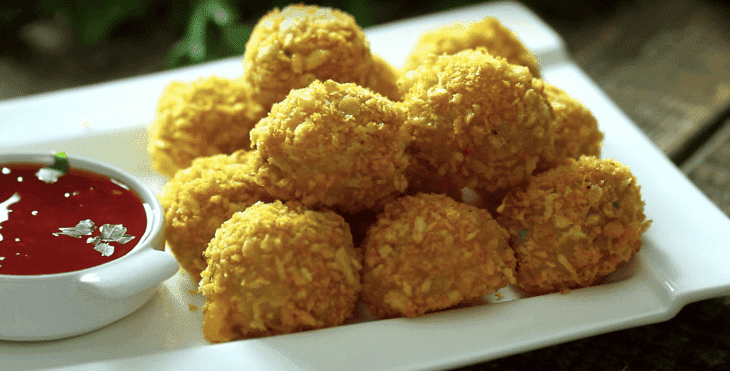 Ingredients:
Makes about 20 balls
1 pound (450g) potatoes, boiled with their skin on and chilled
2 spring onions, chopped
1/2 tsp (2g) garlic powder
1/4 tsp chili flakes
Salt and freshly ground black pepper
2/3 cup (70g) cheddar cheese, cut in 1/2 inch (1cm) cubes
1 egg, beaten
flour
Breadcrumbs mixture
1 cup (60g) panko breadcrumbs
1/2 tsp (2g) smoked paprika
1 tbsp (15g) oil
Preparations:
1. Preheat oven to 400F (200C).
2. In a large bowl mash the potatoes using a potato masher or grate using the small holes of the grater.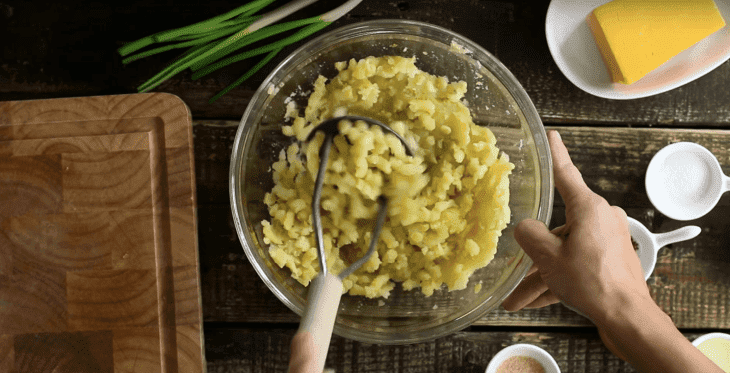 3. Add green onion, garlic powder, chili flakes, salt, and pepper. Stir to combine.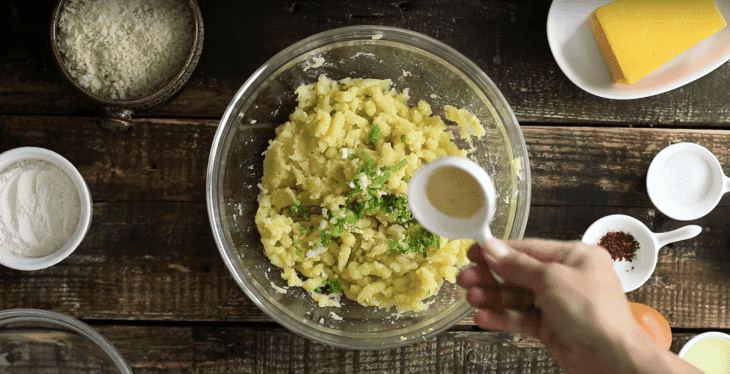 4. In another bowl combine panko bread crumbs with smoked paprika and oil, until oil is absorbed.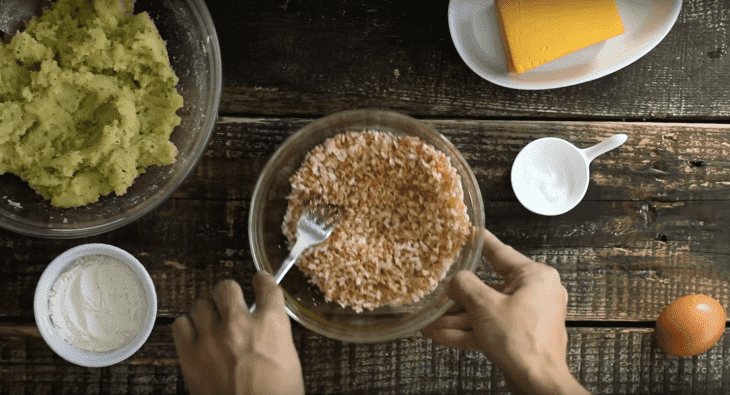 5. Dust your hands with flour, take about a spoon of potato mixture, flatten and add a cheese cube in the center. Wrap and form into a ball. Roll in flour, dip in egg and then roll in panko mixture, pressing if necessary to stick well. Repeat with the remaining potato mixture.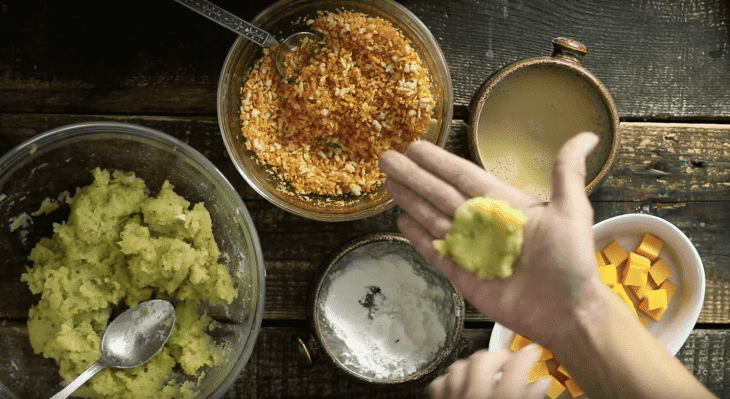 6. Place the ball into a parchment paper lined baking sheet.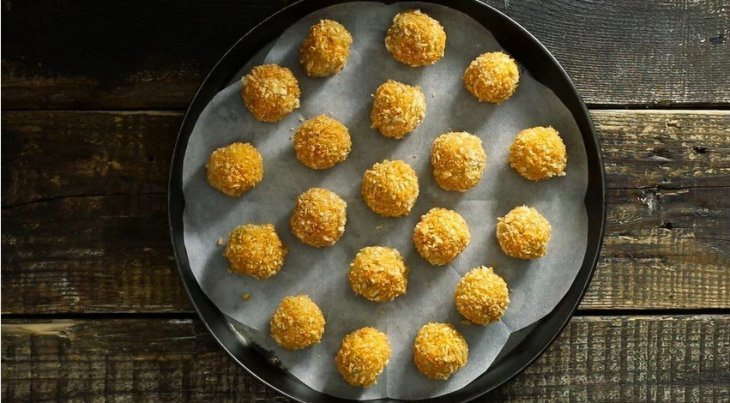 7. Bake for 15-18 minutes until golden and crisp. Don't overbake or the cheese will start to seep out.
8. Cool for a few minutes before serving.
Enjoy!