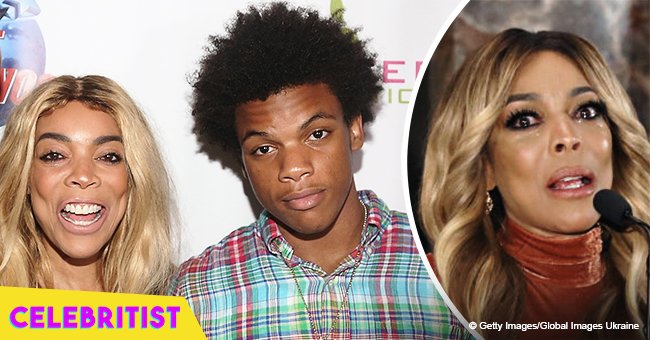 Wendy Williams reveals she was 'horrified' when she discovered her son's drug addiction

The 54-year-old television personality and talk show host, Wendy Williams, discussed her son's drug addiction and the impact it had on their family.
In an exclusive interview with ET Online, Williams admits that she was horrified at the changes and added that her son turned into someone she didn't know anymore.
Addiction had her only child in its grip when he was just 14 years old. Kevin experimented with synthetic cannabis and Williams said the changes were immediate.
She explained that synthetic cannabis, also known as K2, "zaps your brain immediately," and puts its victims into a 'zombie-like' state.
"Three years ago he smoked K2. Now this is a drug, we see it on the news, people are walking around like zombies."
Wendy Williams, ET Online, July 19, 2018.
Williams warned parents that drugs "have no income" and doesn't discriminate based on race or religion: it could affect anyone.
The drug has been wreaking havoc across America for years and led to the deaths of four people earlier this week, according to Fox News.
Williams is grateful that Kevin kicked the habit because he could have easily ended up as just another statistic. "I'm glad to say we were able to bring back all the way around," she added.
The show host and former radio personality faced a similar battle years ago. She was addicted to cocaine for more than ten years and said it affected her work as well.
Williams explained that she was a 'functioning addict' and said her network didn't fire her. She would dare them to but she also arrogantly believed that she "was making ratings."
She admits that it was "a miracle" to be able to stop and has since created The Hunter Foundation with her family.
According to CBS News, their mission to combat drug addiction in communities affected by substance abuse.
Please fill in your e-mail so we can share with you our top stories!